Estee Lauder Staff Sale…
So much for having a restful weekend – since
Shortcake
had very kindly given me her invites to the Estee Lauder Staff Sale, I quickly blasted out an email to some bloggie pals and ended up using all six invites! Not to mention that after hearing all the
(shocking)
stories of the crowds at these sales, we decided to strategize and meet at Renaissance hotel at 7am
(instead of the starting time of 8am stated on the invitation).
And a good thing too…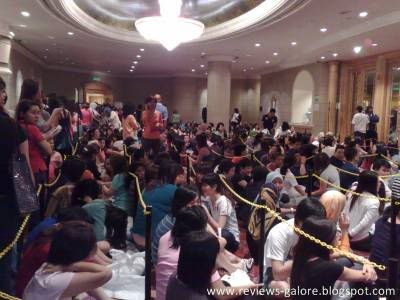 This was the scene at 7.00am!! Already when we got there, about 3-400 people were already queued up and sitting all over the floors in line to get in. I heard that in previous years, some actually got there at 5AM for the sale – err…ok, so by comparison we weren't THAT mad…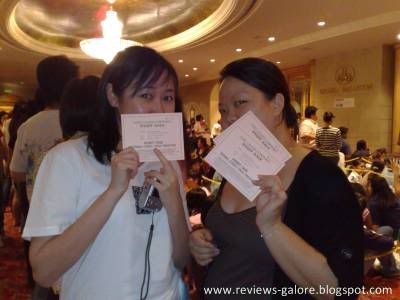 With
Rinnah
doing the
"Lawrence of Arabia"
bit…nothing else to do while we were in line! The shots at the hotel were taken with my phone – they didn't allow bags and did NOT have a bag drop area, so I didn't bother with my handbag and just stuffed my wallet, keys and phone into my pockets.
Since there were so many people already outside the ballroom, they started allowing people in by 7.30am, which was good for crowd control. It took us about 20 minutes to get in, but oh boy, the scene inside was nothing short of pandemonium. You just have to push and shove your way in to get what you want…I was on the lookout for Origins 'Peace of Mind', but being such a popular item, they only had the massage oil. MAC lipsticks were also hard to find as everything was sold in pre-sealed sets
(ie. lipstick, liner and eyeliner in one case),
but definitely much cheaper than retail prices.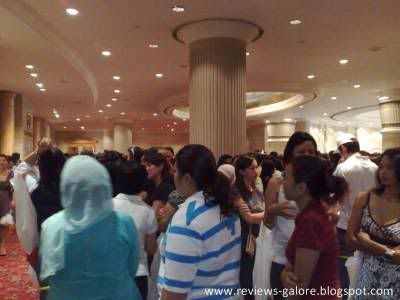 By the time we left at 8.45am
(yeah, I only spent about an hour plus there),
what we saw outside was just OMG…the queue had gotten even worse, and was doubling back on itself multiple times out both wings of the hotel…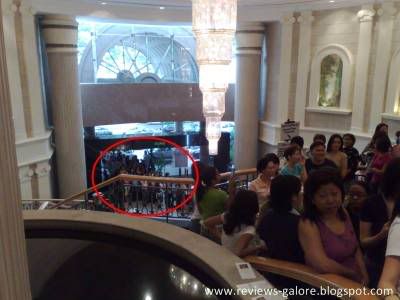 …not to mention it was going all the way down the stairs,
OUT THE DOOR
and
AROUND
the building… :O
After all that, I didn't actually buy that much – some of the big purchases were fragrances for a colleague
(since those were just SERIOUSLY cheap at RM40-RM120).
My own purchases were: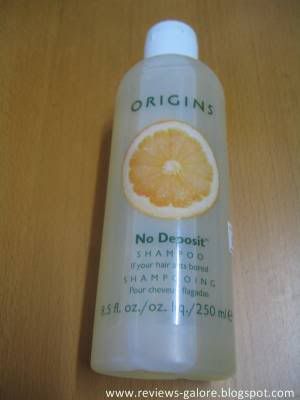 Origins 'No Deposits' shampoo @ RM28.00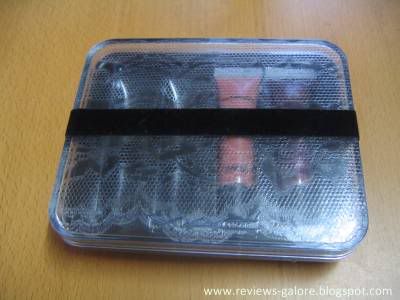 MAC Lip Gelee set of 4 – this was split with Rinnah since she wanted the nudey shades and I wanted the darker ones…this was a real bargain at RM70.00 (from the original price of RM128.00)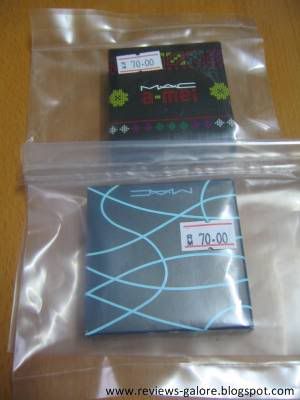 MAC makeup – an eyeshadow trio and lipstick/gloss trio @ RM70.00 each


Plenty of reviews will be coming up soon – there's actually a really good reason why I didn't buy much at the sale, but that will be in my next post… ;) Stay tuned!