Estee Lauder Pure Color Eye Shadow…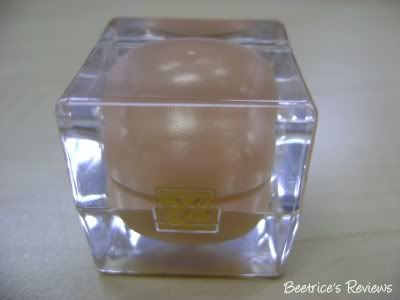 A friend gave me a Estee Lauder Pure Color Eye Shadow sometime back as part of a birthday gift, and I've been using it on and off for the past 6 months. Estee Lauder's not a brand I'd normally buy, because somehow their products just seem more skewed for the mature ladies. However, this one was a pleasant find.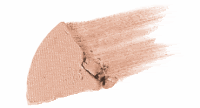 The shade I got was Ginger Drop
Description:

Estee Lauder Pure Color Eye Shadow
is an intensive eyeshadow that boasts 3 formulations: matte, demi-pearl and pearl, for a color and texture lineup with endless options. This creamy powder ensures even application and improved skin adhesion for long-wear and stay-true color without creasing up to 8 hours.
Contains Silica to absorb oil without drying skin, lightweight talc and zinc stearate to ensure a soft silky feel, and Vitamin E to protect the eye area. Pure Color Eye Shadows are fragrance free and opthamologist- and dermatologist-tested.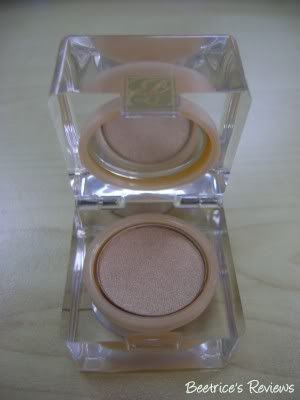 The Verdict:
Aesthetically speaking, the eyeshadow is about as pleasing as they come. It's compactly packed in a solid perspex/plastic cube with the brand's logo embossed on the front, and the clasp is pretty sturdy when it shuts with a firm 'click'. The colour of the cube is also almost exact to the colour inside, which makes for not only a pretty display item, but fool-proof selection.

Another feature than I like is that Estee Lauder managed to cram a tiny mirror into the cube as well. The only drawback is that it doesn't come with an applicator built-in, but I usually use my own brushes or fingertips to apply it, so it doesn't bother me.


Texture-wise, this eyeshadow completely blew me away. When I dipped my finger into it, it didn't take much pressure to pick up the shadow. Also, the texture really feels like a cream-powder, not unlike the
Bloop eyeshadow
I reviewed sometime back. The colour is also relatively opaque with a fair amount of shimmer – perfect for everyday use without looking 'over the top'.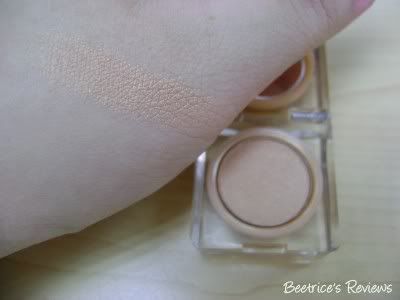 As you can see from the swipe above, the colour is quite consistent with the contents of the cube. One swipe on my eyelids is all I need to brighten up my eyes a bit for work
(hey, looking awake in the morning isn't easy!)
It also looks fab when paired with a bronze eyeliner and black mascara for a night out.
To date, I've yet to really test its lasting power, but it has held up fine through several nights out and functions
(5-6 hours on average)
without creasing. All in all, it's a pretty solid product – I'd be a sucker for it even if it was just for the packaging, but this one surpassed my expectations. Oh, and did I mention it comes in a multitude of colours??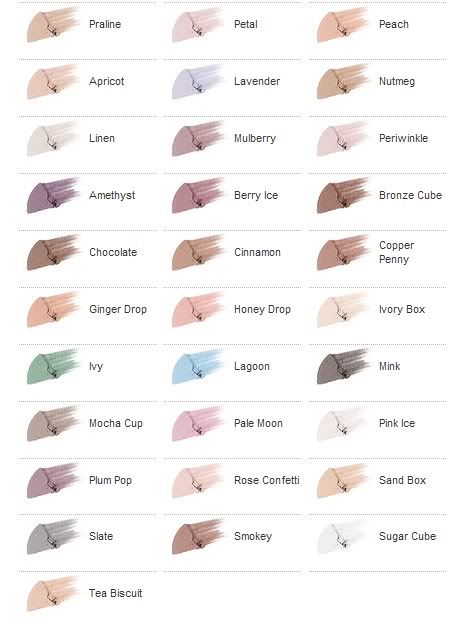 I'm going to get a few more of these…they'll look so pretty on my dressing table, no? I just hope no one mistakes them for ice cubes! :D
Estee Lauder Pure Color Eye Shadow retails at approximately USD25 in the US or AUD40 in Australia
(can anyone help me out with the local price?)
Rating: 4 / 5
Value: $$