Crabtree & Evelyn Summer Treats…
Crabtree & Evelyn are back with their Summer Treats promotions from now until 3 August. They sent a cute envelope full of cash coupons and GWP
(Gift with Purchase)
vouchers to all their Crabtree & Evelyn privilege card holders.
The rest of the cash vouchers are decent enough
(if you're making a bulk purchase)
, but this one in particular caught my eye…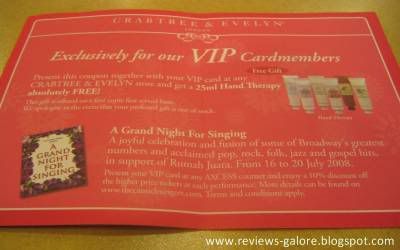 It's for a free tube of Hand Therapy (25ml) upon presentation of the voucher and your C&E privilege card. And who can resist a freebie?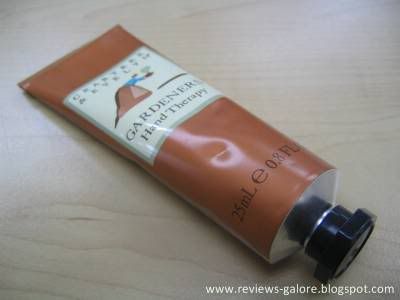 Gone and gotten mine…they've got Gardeners, La Source and Rosewater variants available, so if you have a privilege card go and get yours before stocks run out! :)
As for the vouchers, I have RM65 vouchers
(valid with any purchase over RM220)
and RM135 vouchers
(valid for purchases of RM440 and above)
. If anyone wants to use them, just drop me an email k?
Labels: promos