Weekend bargains…
This weekend was quite a haul for me…I came across this fab bargain at the Famous Amos in Sg Wang – with every 100g purchase of cookies (I got the No Nut Choc Chip ones for RM7.70), you get a Buy 1 Free 1 deal on Lindt's dark chocolate bars (RM7.90)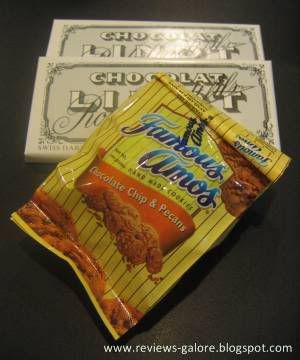 Chocolate overload!
And to make it even sweeter, the darling that I usually get my Body Shop stuff from
(and this is one of the reasons I keep on giving him all my business!)
gave me the sweetest gift – the
Invent Your Scent collection pack
!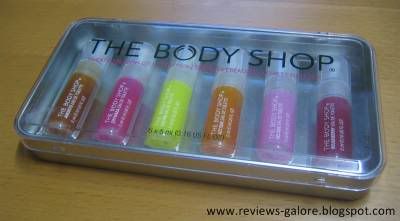 It comes with small atomizers of Rougeberry, Zestini, Aztique, Amorito, Chymara and Velique inside, so I've been going a bit loopy the whole weekend mixing and matching. I'd say we have a good thing going eh? Sweet!
The Blogger Tea Party was also quite cool – finally got to meet
Rinnah
up close, who is one cool chick…and of course, the ever shrouded
Paris
and
PinkElle
, not to mention
Zeroimpact
. Sad to say, didn't quite get a chance to meet the infamous
Zewt
, who was supposed to make an appearance.

How was your weekend?
Labels: promos