Hunt for Cheap & Good Eyeshadows – Elianto Shimmer Shadow…
The shade that was reviewed is #30 – Forest Green.
The Verdict:
Being the cheapest eyeshadow in this experiment so far, I wasn't expecting much from this, but it did surprise me. The surface was smooth yet not powdery, and just a soft swipe was all it took to pick up the pigment. I did find that it took a bit more eyeshadow to build up to a similar colour as that of in the pan, but for RM5, what would you expect?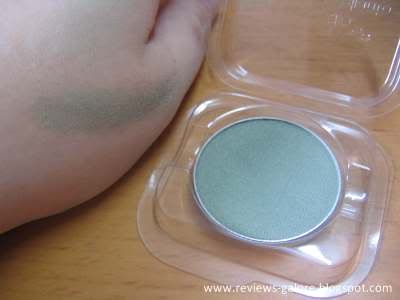 The shimmer aspect of this shadow is also quite well done – very subtle, and doesn't flake off like the Maybelline eyeshadow I reviewed previously. Elianto has found a good formula for most of its shadows
(and I say most because there are still some colours that feel a bit grainy to the touch)
. I also have their baked eyeshadow in a black shimmer, and that one has also held up quite well.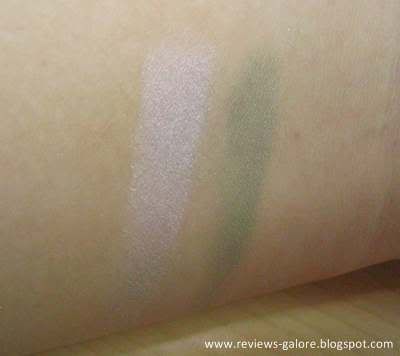 You can see the contrast of the Skin Food Vitamin Shadow to the Elianto shimmer shadow in terms of pigment quite clearly – I had to heap the Skin Food eyeshadow on compared to just a swipe of the Elianto shimmer shadow for almost the same opacity.
Even though the colour of the eyeshadow wasn't something I'd usually pick for myself
(I don't wear much green, but when I do I love rich greens)
, it was definitely something I'd check out again. Elianto has an extensive range of colours for the shimmer shadows.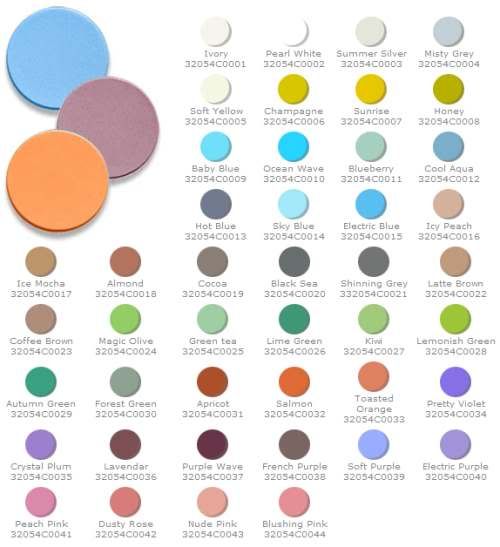 Admittedly some of the shades are a bit 'young' for my liking
(dang!)
, but I wouldn't mind trying out the Cool Aqua, Summer Silver and Crystal Plum sometime in the future. This one is definitely worth checking out the next time you pass by a Elianto outlet. :) And of course, if you're the kind that loves to play around with different looks on a budget, Elianto would probably be a dream come true.
Elianto's shimmer shadows retail at RM5.00 and are available at all Elianto outlets.
Rating: 3.5 / 5
Value: $$$
** Paris started off her review series with
Elianto Shimmer Shadow in Forest Green
, and
Part 2 on Skin Food Vitamin Shadow
. Check it out!
Labels: makeup