Swarovski for Mother's Day…
Mother's Day is just next week – so what are you getting for your mum? I came across these gorgeous designs by Swarovski Crystals for their
Mother's Day lineup
(too bad the price isn't gorgeous though)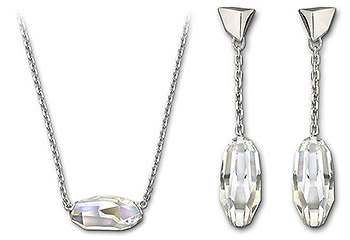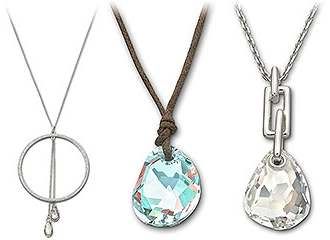 L-R:
Eyeliner Pendant
(Rhodium-plated, circular pendant with clear crystals set in pave with 2 Briolette-cut Satin crystals dangling from 2 separate chains),
Galet Light Azore Blue Mini-Pendant
(Ocean-cut Light Azore Blue crystal mini-pendant with Aurora Borealis effect on a brown cotton cord) and
Parallele Mini Pendant
(Rhodium-plated pendant with exclusive facetted clear crystal). These are a bit more affordable, retailing at €140, €37 and €80 respectively.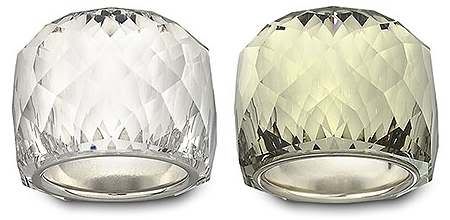 And if you really have the moola to splurge, why not a
Nirvana Ring
(Faceted clear crystal ring; silver-plated inner ring) or
Nirvana Black Diamond Ring
(Faceted Black Diamond crystal ring; silver-plated inner ring) retailing at a very cool €200 (approximately RM1000!!)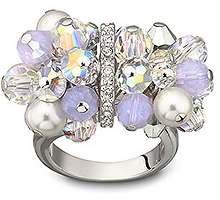 This is the one I've got my eye on…the
Event Ring
(Rhodium-plated ring with clear crystal pavé and crystal pearls and beads in various crystal colours)…oh if only I could find a replica of it here without having to pay a bomb! This baby retails at €140, which is the equivalent of RM700.
Damn you Swarovski…why do you have to make your designs so irresistible but so expensive?
*sigh*…
but then again, the selling point for all these would be –
"Your mum's worth it, isn't she?"
– so better start taking out those loans, girls…I have a feeling you're going to need them! :D

PS: By the way, I've heard some rather abominable pronunciations of 'Swarovski' over the past couple of weeks since my mum's gone to Europe. Incorrect pronunciations include 'Swofskee', 'Saoski', 'Swechovsi', 'Scherofsi'…OMG…for goodness sakes, it's pronounced as written – Swarovski – which should come out as 'Swah-Rov-Ski'. If you're going to ogle over it, at least learn to pronounce it properly. And don't get me started on the correct pronunciation for Yves Saint Laurent (YSL)…
Labels: tips n news