Skin MD™ Natural…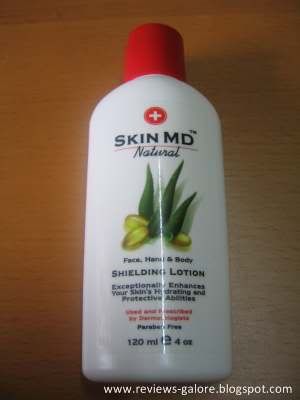 After trying out
Gloves in a Bottle
, I was kindly sent Skin MD™ Natural to try. As far as the two products go, I've been told they're quite similar, however in my case, I found that both products are equally good but for different purposes.
Description:

Skin MD™ Natural
is far more effective than conventional moisturisers. The lotion is promptly absorbed, transforming the outer layer of skin into a hydrating invisible shield. The finest natural ingredients together with the latest advances in skin hydration are combined to exceptionally enhance skin's hydrating and protective abilities.
This is an entirely new concept in skin care requiring a new classification: "Shielding Lotion". Shielding lotion is a lotion that forms a protective barrier on the skin and keeps out irritants and chemicals. It also allows the natural oils and moisture to remain in the skin so it can heal better. An accumulated effect and regeneration of skin moisture level is fully realized within a few days.
Skin MD™ Natural contains Vitamin E, Aloe Vera, Arnica, Comfrey, Yarrow and Camomile.
Directions:
Apply a small amount, initially every 2-8 hours until moisture level improves, then just once every 12-24 hours. Depending on your skin condition, the first few days may require repeated applications at regular intervals.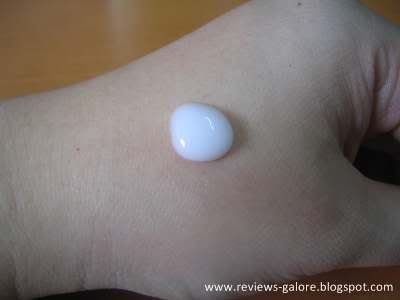 The Verdict:
After trying both shielding lotions, I'd have to say that I am absolutely in love with Skin MD™ Natural. The lotion sinks right into my skin almost immediately and leaves my skin feeling really nice afterwards and yet non-greasy. There's also a lovely faint scent as well.
If aesthetics of the product played a part, I'd have to go for Skin MD™ Natural since the bottle is quite striking with its pretty red cap and image on the front. Very presentable as a gift as well. However, it didn't have quite the same effect as I'd hoped on my ankle (which I'd written about in my Gloves in a Bottle
review
).
As far as the two shielding lotions go, I'd stick to the Gloves in a Bottle for my ankle and heels, but Skin MD™ Natural for the rest of my body. :) If I'm not mistaken, it's available in Singapore so you can imagine I'll be pestering my friends there to keep me supplied!
Rating: 4.5 / 5
Value: $$$
(worth its weight in gold!)

PS: To all my readers with blogs - if you'd like a sample of Gloves in a Bottle or Skin MD™ Natural in return for a blog review, you can contact Pete Grimaldi at petegrimaldi[at]earthlink.net.
Labels: skincare