Silk Naturals Mineral Makeup…Project Time!
Since I had a long weekend, I decided to have a go at mixing my own minerals foundation. The Silk Naturals sample kit I ordered came with a guide on how to custom-make my own shade of Perfect Harmony Foundation.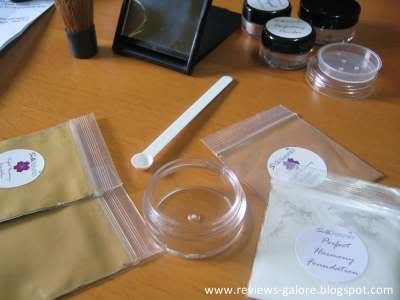 All the equipment in my mixing kit…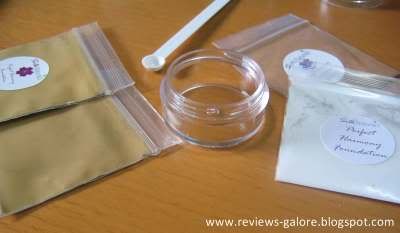 The tools you need – a sifter mixing jar, scoop and the four shades of powder:

White as a base for mixing

Ebony – neutral to slightly cool or slightly pink undertones

Warm Gold – warm golden undertones

Buttery Gold – yellow golden undertones
Now, as an Asian I've got medium yellow undertones to my skin, but can take pink undertone shades to a certain extent. However, for this experiment, I decided to stick to just the Warm Gold and Buttery Gold mixed with the white base.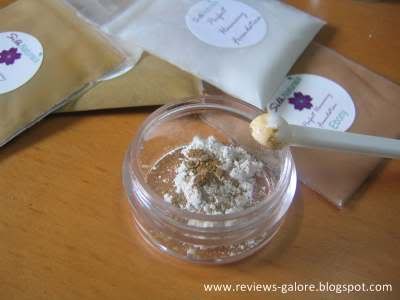 I started out as per the instructions in the leaflet with 5 scoops of white base to 1 scoop of Warm Gold, and then shook it together to blend.
Let me say that blending the powder together EVENLY in the sifter jar
(or in any jar for that matter)
is no easy feat. Even after it SEEMED to be mixed, the true test is when you pick up just a bit with your brush
(I used the baby kabuki that came with my 'Glow to Go' kit)
. If it's not thoroughly mixed, stripes of the colour will show up on your skin, and they're not easy to wipe off!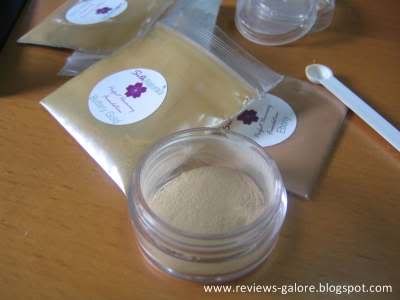 After the initial trial, I came up with my perfect match – fourteen scoops of white base, 2 ½ scoops of Warm Gold and 2 scoops of Buttery Gold…*bliss*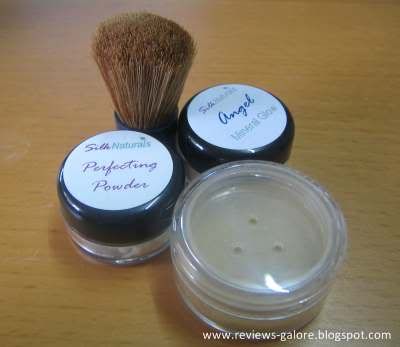 And voila! I have everything I need for my mineral foundation look…Skin Perfecting Powder to be used as a base, my Perfect Harmony Mix Foundation and the Angel Glow for a sun-kissed look.


Has anyone else tried mixing it yet? I know Tine has gotten the same kit, so I'm just dying waiting for her review. :)
Labels: makeup, tips n news