Sakura SPA Whitening Mask Cream…
The last time I was in Bangkok, I came across this promotional counter for Sakura…the sales lady was very persuasive, and it's probably a good thing she let me try the product first, because it doesn't come with English instructions! However, language barrier aside, I did like the effect it had…and ended up buying a tube to bring back.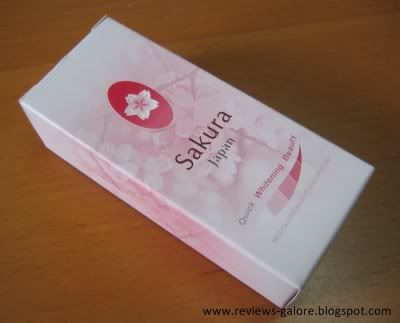 Description:
Sakura SPA Whitening Mask Cream
(this was the only site I could find in English!)
is a quick whitening beauty product, enriched with over 20 natural plant extracts from Japan including:
Arbutin – an extract from cowberry, bear-burry and pear that helps restrain the melanin pigment process causing dull skin.

Soluble Vitamin C which is effective in restoring damaged skin and maintaining skin moisture.

Plant placenta which is highly effective compared to animal placenta, but safer. This is a new innovation from Sakura's research lab. This placenta is a valuable extract from plants such as Kutsu root, Aloe Vera and Chlorella seaweed, which helps to moisturize skin, create new cells and speed up skin cell processes.
The Sakura SPA Whitening Mask Cream makes an impression even after your first use because of its effectiveness and high production standards from Japan as well as the selection of safe ingredients for consumers. All of these aspects come together to create a cream that whitens, smoothens and freshens skin. Sakura SPA Whitening Cream Mask brings double effectiveness as it not only whitens your skin, but is also absorbed to repair damage and aid in the generation of healthy new skin. Can be used on face and body.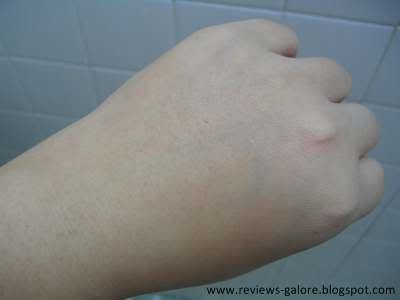 This is my hand before I started testing – relatively even toned (I hope!)
Directions:
Use daily in the morning. After cleansing your face, pat dry. Apply Sakura SPA Whitening Mask Cream all over your face, massage in gently and leave it on for 1-2 minutes. Rinse off with water.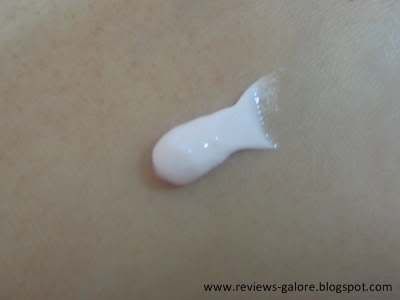 The Verdict:
When first applied, it's a very pale pink with a fresh, floral scent which makes it quite pleasant while it's on your skin. Of course, this cream can be applied to your face and body, but for demo purposes I'll use half my hand to show the differences. When applied, it looks like any other cream, except that it dries as a flaky paste – and mind you, it's also very cooling (to the point of being COLD)…perfect for those of us living in tropical humid climates like dear old Malaysia.

After leaving it on for a couple of minutes (I usually like to leave mine on for about five minutes though), rub the flaky cream in circular motions – this actually helps to remove more of the dead skin layer, which is what the promoter told me (or tried to tell me in halting English!)


And voila! (sorry if the lighting isn't very good, I was trying to steady the camera with one hand while photographing the other!) The 'half hand' which I applied the cream on is a fair (!!) bit lighter than the other non-treated side. This would be particularly good for those who have gotten sunburned or need to 'lighten up' for a special occasion. I'm not that dark to begin with, so this cream applied on my face would not result in a drastic difference – if you're Chinese and fair-skinned, please don't think you're going to be absolutely porcelain white using this k? It's good for those that need a bit of skin and radiance boost, but I wouldn't recommend it for fair girls wanting to get even fairer, because they won't see much of a result.

Of course, this CAN be used on your body as well, so in that aspect, you can see quite dramatic results. Hands up who doesn't think they've got darkened skin on their hands from driving? (unavoidable, unless you're one of those women who wear 'driving shirts' over their arms). Would I get this again? Probably, considering that I like the way it takes off the burn and the darkened skin when I've had a bit too much sun. :)


Sakura SPA Whitening Mask Cream is available in 30g tubes and are available from most Boots outlets. I got mine from Thailand for 280baht (approx. RM28)


Rating: 4 / 5
Value: $$
Labels: skincare