Revlon Colorstay® Mineral Foundation…
Revlon's finally released their minerals collection in the wake of the minerals mania flooding the cosmetic market, and I was given a chance to try their foundation and blush a while back. I'll post up the blush review soon, but today it's all about the Mineral Foundation – the shade I reviewed was #030 (Light/ Pale).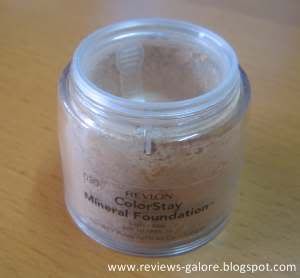 Description:
Revlon Colorstay® Mineral Foundation
is the longwearing, lightweight, flawless face makeup that is food for skin all day and night while remaining comfortable. It contains an exclusive skin-loving Mineral Complex of Rose Quartz, Mother of Pearl and Topaz, and exclusive Colorstay® Technology for up to 16 hours of wear and care.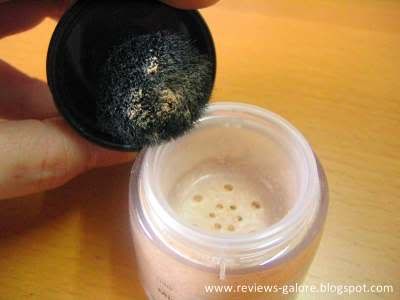 Directions:
Twist the cap to release a full size brush.
Swirl brush into powder and tap off the excess.
Blend powder evenly all over face in circular motions.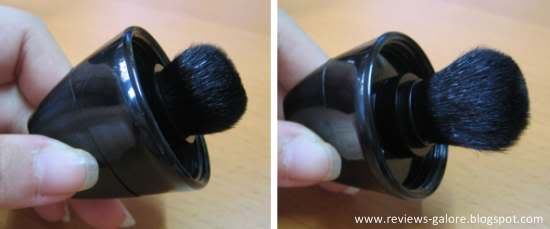 The Verdict:
First off, this foundation claims to be suitable for sensitive, acne-prone skin and oily/ combination skin. This is good since in most instances, wearing mineral makeup on oily skin compounds the problem, making it look like you've got an oil slick on your nose. Being one of those unfortunate ones with a chronically oily T-zone (but fortunate enough for it to not seem that way), I was quite impressed by the coverage it gave, as well as the skintone-evening effect.


Most mineral makeup nowadays come with sifters, but these usually end up in a cloud of powder every time you open the jar, which is inconvenient and wasteful. However, the Colorstay® foundation comes with a small 'plug' for the sifter that keeps the powder in the lower reservoir when not in use, eliminating that problem. The cap also opens up into a brush, making it an all-in-one item.

I found that the makeup held quite well for about 12 hours (I haven't had the chance to test it up to its 16-hr claim yet) and only required blotting in the afternoon to get rid of a little shine. However, I did find a fab tip for this – just apply a VERY THIN dusting of baby powder prior to my T-zone before applying the foundation, and I don't have to blot at all! I'm not too sure how scientifically sound this is, but hey, it works for me. :D Baby powder doesn't dry out my skin like the other mattefying products available, but absorbs the moisture so that the foundation spreads evenly.

Now for the not-so-good part – the brush was a bit of a disappointment. Although the bristles are relatively soft, and it holds the foundation quite well, the bristles didn't stay put. After the first application, there were at least 6-7 dropped bristles, and perhaps 10-11 more the next round. This is really not good as you don't want bristles stuck to your makeup. I gave up using the built-in brush after that and reverted to my own set of brushes.

It's a pity, because the product really is good. If it hadn't been for the brush, I'd be completely over the moon (especially since it contains that super-important SPF 10). But then again, it may have just been a faulty unit. If anyone else tries it out, can you let me know if you had the same problem with your brush?


Revlon Colorstay® Mineral Foundation is now available at Revlon counters nationwide. It comes in four shades locally and retails for RM69.00.


Rating: 3.5 / 5 (it would have scored a 4 if not for the brush)
Value: $$
Labels: makeup