Origins Libra Lips™ Lip Duo…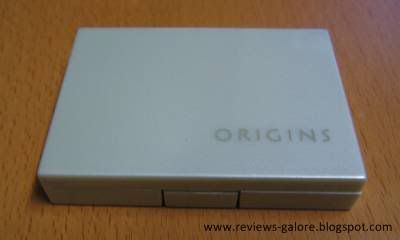 I got this as a gift from the Origins outlet in Gardens @ Midvalley (mind you, for the amount of time and moola I spend there, they'd better!). On first glance, I really liked the sleekness of the kit itself, as well as the lipbrush and mirror included.
Description:
Origins Libra Lips™
is a clever alternative that combines natural, moisturizing ingredients like avocado, rice-bran, and mango-seed oils with colours that range from moody Moonstruck Mauve to fiery Autumn Foliage. All Lip Duos come encased in a handy mirrored compact with a precision applicator brush. Each contains a matte shade lipstick and a matching gloss to layer, blend, or wear solo for multiple lip looks.
Directions:
Layer them. Blend them. The options are endless!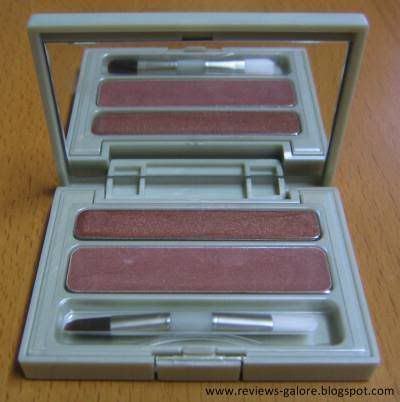 The Verdict:

I got the Lip Duo in Autumn Foliage, which came with a mauve shade lipstick and a metallic bronze gloss. The lip brush is actually two-sided, but I only ended up using the darker coloured end since I hate my lip kits getting goopy and smeared. As far as lip palettes go, I still prefer the
Revlon Mix & Mingle
I got previously, but this isn't too bad for a lipstick & gloss in one. The Lip Duo also smells rather like a barley-mint sweet.
Worn on its own, the lipstick is a tad too creamy for my liking, so I usually mix it with the gloss before application. However, the lip gloss worn alone gives a nice coppery sheen – which is nice, but doesn't last long. This surprised me as it's not particularly glossy, yet seems to slide right off my lips. On the plus side, the kit comes with a built-in mirror, which most palettes now don't have (since the cases are clear).
Has anyone else tried this? If so can you let me know what you thought about it? To me it was so-so – I wouldn't go as far as to buy it for myself though.
Origins Libra Lips™ Lip Duo retails for USD$16.50 in the US (does anyone know what the retail price of it is here?)

Rating: 2.5 / 5
Value: $
Labels: makeup