OPI ranges...
Can I have a show of hands who loves nicely polished nails? :) Yeah, I thought as much…when I saw some of the latest lines from
OPI
, I just had to share them with you gals…they're just so pretty!!
1. SoftShades – Beyond Chic

A new selection of light and sheer Nail Lacquers that are simply Beyond Chic. The colors of Beyond Chic SoftShades include gentle whites, sometimes kissed by gold or silver, as well as wonderfully neutral shades of pink.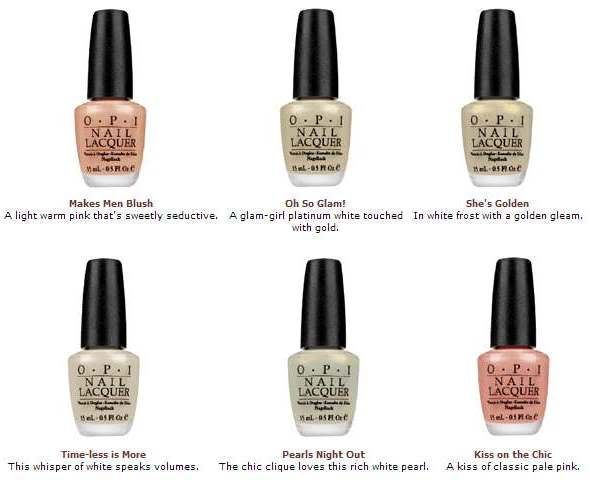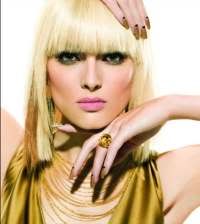 2. New Bright Nights
Six bold, beautiful shades for nails that capture all the brilliance of the night and showcase the season's leading fashion trends. With dark nails as the undoubted single biggest look today, Night Brights combines this trend with metallics to create three exquisitely dark shades, each with a subtle gleam, plus three shimmery, night-inspired metallics for all-out glamour.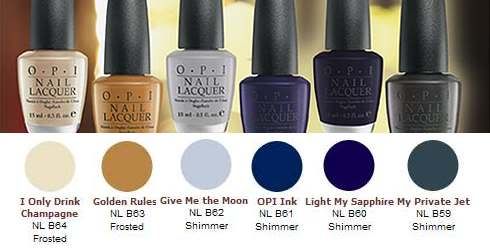 3. Psychedelic Summer
1960s heralded the trends of psychedelic art, freedom of expression, hippie chic, love beads and flower power – OPI's Psychedelic Summer brings a selection of six gorgeously groovy Nail Lacquers perfect for summer toes. These Psychedelic Summer shades are a vivid way to show off summer toes in sandals, flip flops, or even bare feet.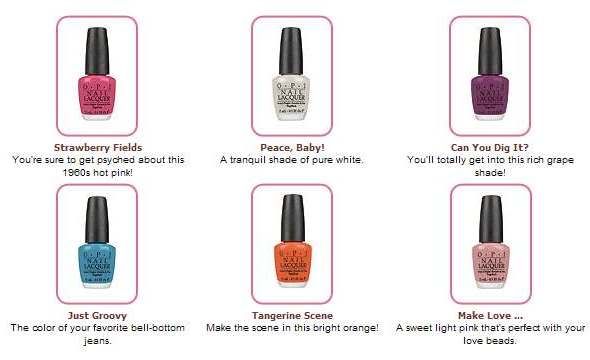 4. Holiday in Hollywood
OPI takes you to the place where glamorous begins and fabulous never ends – Hollywood! Twelve stunning Nail Lacquer shades put every woman in the spotlight! These gorgeous new shades – six glamour reds and six dazzling darks & neutrals – are the perfect accessory to every holiday look, while capturing the season's trends for rich, deep colors and metallics.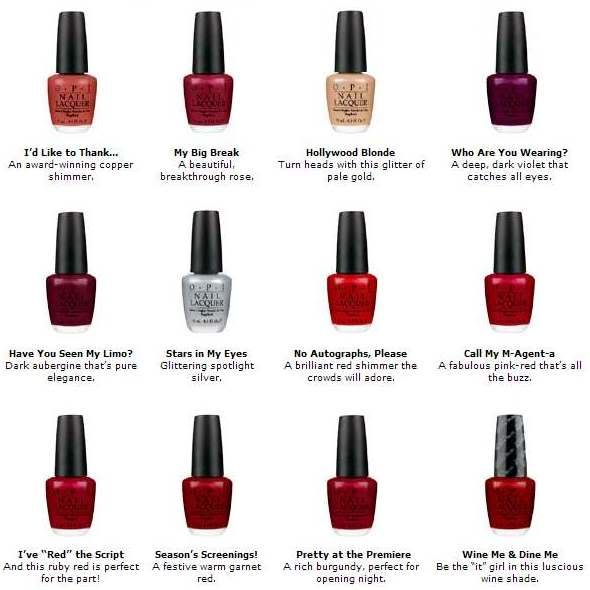 5. Designer Series
An extraordinary fusion of couture and technology, the new Designer Series by OPI is a line of Nail Lacquers infused with precious diamond dust for a look that it is unmatched in its glamour and exclusivity. In addition to 12 jeweled shades of Lacquer, Designer Series by OPI also includes diamond-dust-enhanced Base Coat and Top Coat and debuts the new, exclusive ProWide Brush. Designer Series by OPI is for the woman who loves the finest things, because it is to nails what couture design is to clothing. The breakthrough, state-of-the-art Designer Series formula combines precious, dazzling diamond dust with pigments so saturated with color that they glow, reflecting light in an explosion of brilliance and giving nails a never-before-seen dimension and luster.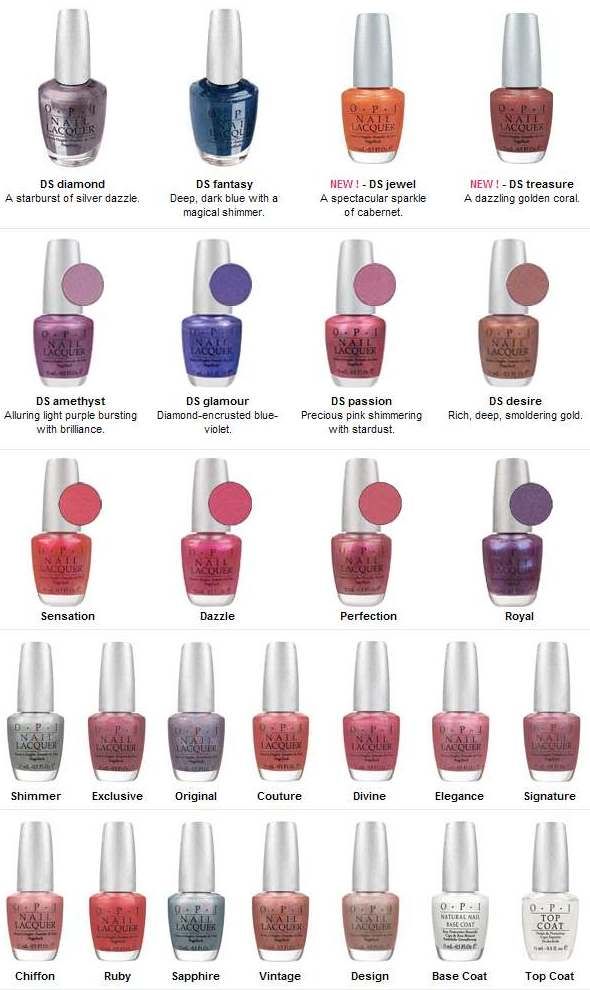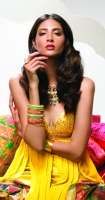 6. India Collection
(Now, this is where I'm surprised there was no write-up at all on the site about the India Collection. They definitely had some gorgeous colours to note, but instead OPI decided to feature a write-up on their 'New Expert Touch Lacquer Remover' instead. Discrimination!) How gorgeous is "Charmed by a Snake"?? *drool*...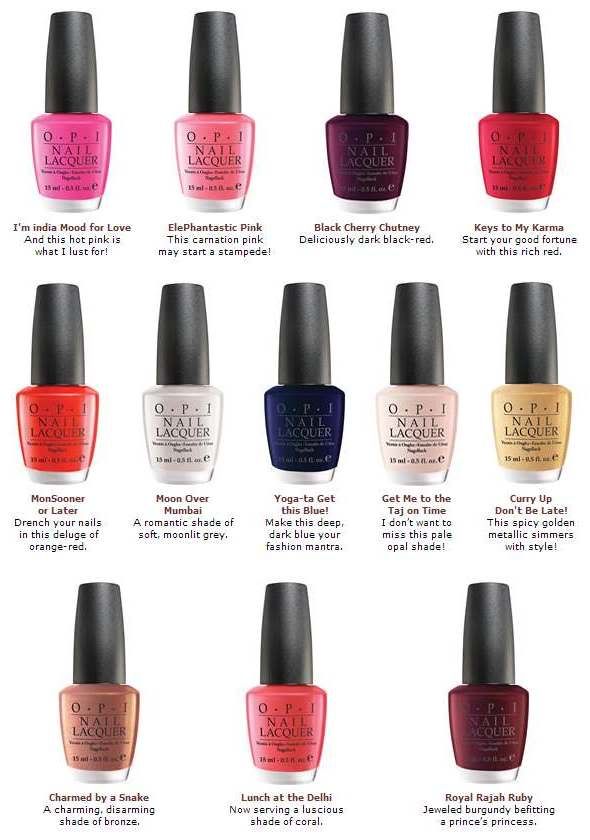 Don't forget to check them out the next time you're in an OPI salon – I personally want to go try out the Designer Series ones since my nails look better in shimmer lacquers compared to solid colour. :)
Labels: nail products