Maybelline Watershine Liquid Pearl Lipgloss…and a GIVEAWAY…
Yes, you read the title correctly…there's a nice giveaway at the bottom, so keep reading!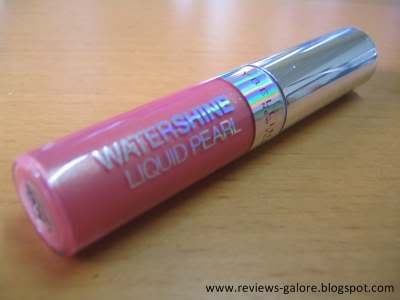 I must admit, I've never been that big a fan of
Maybelline
's lipglosses…they were alright, but most of the time I only used them because they were given to me. However, this brand new variant of their Watershine lipglosses are in a different class altogether.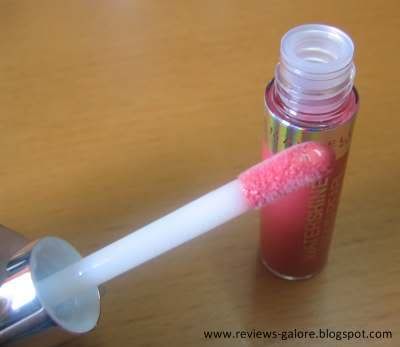 Description:

Maybelline has come up with several variants of Watershine (lipsticks and glosses) over the years – Watershine Diamonds, Watershine Fusion, Watershine Liquid Diamonds, Watershine Diamonds 3D Prisms…just to name a few.
The latest Maybelline Watershine Liquid Pearl glossy liquid lip colour is infused with pearl iridescence for glistening lips with a glamorous sheen. The liquid gloss feels smooth on lips without being sticky, and glides on like silk.
* I couldn't find any product site for this just yet since it's so new.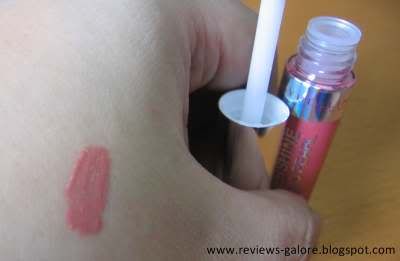 The Verdict:
The shade I got for review was Pink Praline, which I initially had my reservations about because I'm not usually a 'pink' person
(seeing that colour a bit too much during my uni days left its mark)
. It's not a colour I'd normally pick out since I tend towards more burgundy and rose-ish shades.
As far as the colour goes, what you see is what you get. The gloss isn't sticky at all, which is just an okay thing for me since I prefer my glosses a little bit stickier
(they last longer that way).
But that said, it actually has pretty good staying power, and doesn't slide off your lips.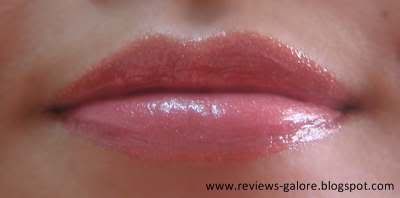 The effect after I'd road-tested it was quite pleasant – the shade wasn't TOO pink as I feared…it actually comes off as a very pretty
"girl next door"
pink
(if there's such a thing!)
. Safe to say, this little baby's going into my handbag as well right alongside my current
Revlon Superlustrous Lipgloss
…who knows, maybe I'll even mix and match the two. :)
Previously, I tried Maybelline's original Watershine lipgloss, and wasn't too pleased with the results. Don't get me wrong, the colour was absolutely fabulous, but the glitter was a little too coarse and the gloss didn't last long, which left me with dry, glittery lips – not a very good look.
However, this time around, I'm pleasantly surprised by the effects. Even after being rubbed off, my lips still remained relatively moist, and there's none of the irritating glitter to be seen…a better holding agent, maybe? Whatever it is, this gloss has definitely managed to push up my perception of Maybelline's lipglosses.
Maybelline's Watershine Liquid Pearl lip glosses are available at all Maybelline counters nationwide.

Rating: 4 / 5
Value: $$
Now for the good stuff…the
GIVEAWAY
…
Thanks to the nice people at Maybelline, I've got
1 (one) Watershine Liquid Pearl lipgloss
in the
colour Shimmer Brown
to give away to a lucky reader. The colour is likened to a coppery sheen, but do check it out at your local Maybelline counter to see if it suits you.
How to get it? Simple…just drop an email to
communicationz[at]gmail.com
with the title
"Maybelline Lipgloss".
The closing date for entries is by
12 midnight
on
Sunday 25 May 2008
, so get cracking!

Terms & Conditions:
This giveaway is open to residents of Malaysia only.

One entry per person – please play fair and let everyone have an equal chance.

Entries submitted via comments will not be eligible. Kindly use the email provided above.

I will be contacting the lucky winner via email, so please use a valid email address. If I do not get a response from you within 2 (two) days, I will pick another winner.

That's about it from me…hope y'all are enjoying your Wesak Day break!