Lancome Contour Pro…
I remember a time when I used to just whack on lipstick without bothering with liner…then came a time when I could NOT live without lip liner, but had trouble finding one to suit the various shades of lipsticks and glosses I had. That is, until by chance I stumbled across Lancome's Contour Pro.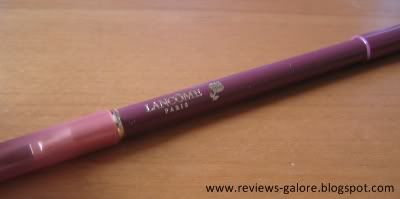 Description:
The
Lancome Contour Pro
– an innovative, dual-purpose lip lining pencil lets you outline, emphasise or redefine the shape of your lips easily and precisely. Its revolutionary texture glides on smoothly for precise and even outlining. The waterproof formula delivers a long-lasting, matt result that can be worn alone, or with your favourite lipstick or gloss. Prevents feathering to help your lip colour lasts longer.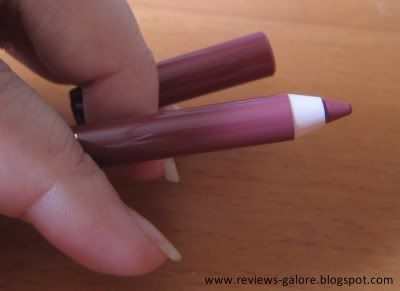 The Verdict:
This is my second liner in the same shade of #303 – Rose Boise. In the picture, it looks rather dark, but it's really quite natural on my lips. In terms of texture, it's not too dry either, which helps to reduce the 'drag' when lining my lips. Best part is, I don't have to worry about the liner messing with my existing lip colour – some other liners I've tried ended up mixing with the lipstick, resulting in a completely different (and not always better) colour.

Interesting thing to note is that if I apply lipbalm before lining my lips, I can actually wear the liner on its own for a 'tinted balm' look and doesn't dry out my lips. The liner stays put really well even though it makes no claims on being long-lasting, and also makes lipstick last for ages, which is great!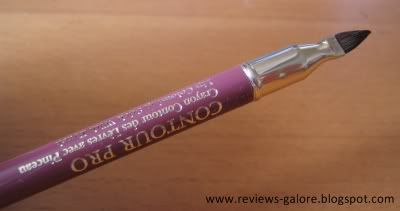 It also comes with a built-in lipbrush (and cap!) at the other end for easy use, especially with my tube glosses (I don't want to get the tips all covered in smudges!), so all in all it's really quite foolproof, and helps to cut down on bringing both a lipliner AND a lipbrush when I'm on holiday.

There are 7 colour option for the Lancome Contour Pro, but this one so far holds the best texture, colour shade and durability for me. Oh, and did I mention that one stick lasts a really long time? You really get your money's worth on this little darling… :)


Lancome Contour Pro retails at RM68.00 and is available at all Lancome counters.


Rating: 4 / 5
Value: $$$
Labels: makeup