Hunt for Cheap & Good Eyeshadows – Bloop de Paris (Part 1)…
Some time back,
Paris
contacted me about wanting to experiment with some of the eyeshadows on the lower price range to see if there was really such a thing as cheap
AND
good. As you know, most of the time the saying goes –
"You pay peanuts, you get monkeys"
…but are there gems to be found?
Just so that we're all on the same page, the lower price range is set at eyeshadows that cost
RM25 and below for a single colour
(if you get more bang for your buck, all the better)
. After looking around, we settled on three –
Elianto, Skin Food
and
Bloop de Paris
. As Paris mentions, we did consider a couple of other brands, but they looked rather dodgy so we decided not to risk it and stick to those that were more mainstream.
My review series starts off with the
Bloop de Paris Eyeshadow
in
Emerald Green
.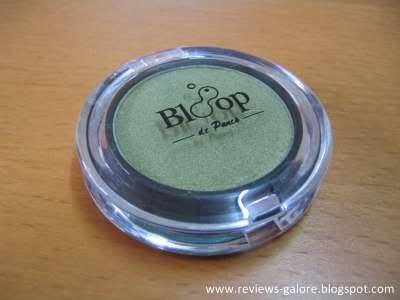 Description:
Bloop de Paris is a brand of cosmetics designed by a local company, FE Parfum, specially made for the Asian face. Their range of cosmetics include lipstick, eyeshadow, blusher and nail polish.

Bloop ultra-fine eyeshadows have a Super Velvety Texture, allowing colours to simply glide on smoothly. Available in 12 bold and exciting colours, the eyeshadow is crease and smudge-free with a long-lasting finish.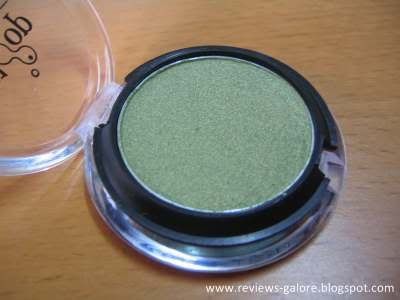 The Verdict:

I bought this eyeshadow during a sale some time back, and at the time, it wasn't launched in the market yet. It's now available at
RM20 per eyeshadow
(RM15 if you buy just the eyeshadow pan).
The range of colours are certainly very strong – we're talking shades like Prussian Blue, Violet, Midnight Black, Snow White and Fuschia. Most of them come with shimmer save for one or two matte shades.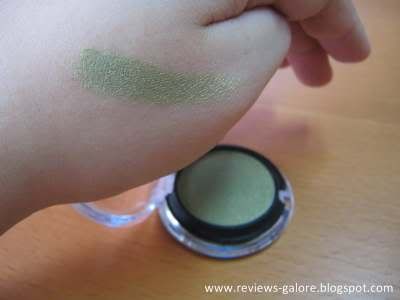 As you can see in the picture above, the eyeshadow goes on
VERY
smoothly and gives a
rich pigmented colour
. You don't need much of it for solid colour. However, due to the velvety texture, it may be a good idea to apply some base powder on your eyelids before applying the shadow, otherwise it will
crease just the slightest bit
.
However, it did last pretty much the entire day. Even faded, it has a pretty sheen to it which is still flattering, unlike some other eyeshadows that just look tacky when they fade. Also, what you see in the pan is the colour you get when applied on skin. That said, this shadow should be used sparingly as it's very easy to pick up too much rubbing your makeup brush over the surface.
I tried this for a night out with a base of loose powder, black eyeliner and a sweep of Emerald Green eyeshadow on top of the eyeliner – and immediately found that the eyeshadow blended with the eyeliner to produce a sparkly greeny-black eyeliner…very flattering. However, if you want your eyeliner to
stay
black, I'd suggest using liquid liner after applying your eyeshadow.
All in all, this was a pleasant surprise. I'd definitely want to try some of the other colours since they are definitely suited for Asian skin tones, and blend very well with other shades
(not to mention the 'looks ok even when faded' bit is really quite appealing!)
.
Bloop de Paris is available at selected FE Parfum, Shins Cosmetics, Giant, Jaya Jusco and Metrojaya outlets nationwide.

Rating: 5 / 5
Value: $$$

** Paris started off her review series with Elianto Shimmer Shadow in Forest Green. Check it out!
Labels: makeup, tips n news