Cyberview Lodge Resort & Spa 10th Anniversary Promotion…
How's this for a fab promotion?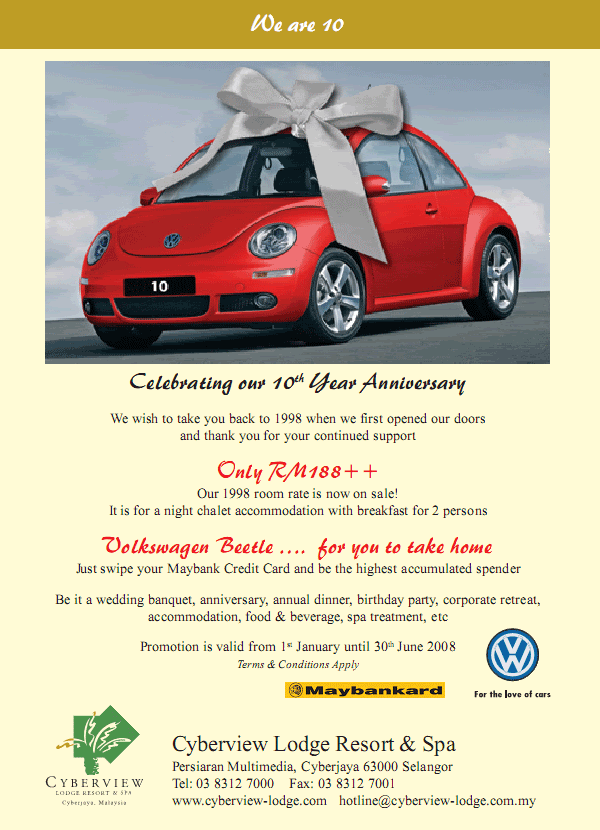 (From now until 30th June, Cyberview Lodge Resort & Spa is offering their room at only RM188++, the same room rate as when they first opened in 1998. The room rate includes a night chalet stay plus breakfast for 2 persons.)
Certain terms and conditions apply, and you can visit website for more details. It's a good place to have a retreat if you just want to 'phase out' since it's quite secluded.
If there was just ONE thing that was driving me to go for this, it would be the scenery – it's GORGEOUS there, I kid you not. You can check out some of the photos I took of the place during my office's recent offsite
here
. Any takers? :)
Labels: promos