Citibella Beauty Club & Atelier…
It's been a long while since I've actually pampered myself with a manicure and pedicure, so since I had a course just idling away at Citibella
(and their staff called to remind me about it!)
, I decided to go back on Saturday for some much needed R&R.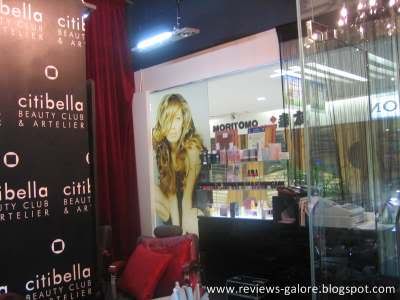 The interior of the outlet in 1 Utama isn't that big, actually. If you want to check it out, I'd really suggest you go at off-peak times, or make an appointment, since they can probably accommodate about 3-4 people comfortably at any given time. But looks are not to be reckoned with – this is the reason I was parted with my hard-earned $$ for a course here: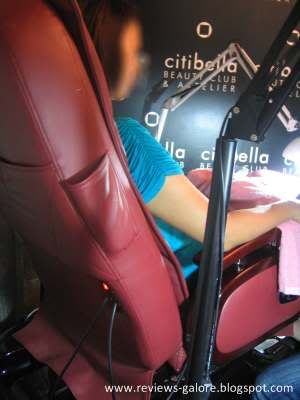 They have customized OMO massage chairs for those doing their pedicures. There's really nothing quite like having your lumbar region and shoulders rolled and pummeled while having your nails done…*bliss*…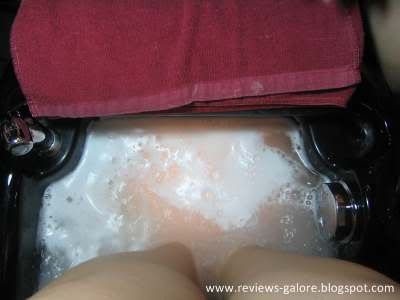 Having my toes done in the spa was also really comfortable. I'm not into places that make me sit in all awkward positions just so they can get my feet at the right angle on the cushion. The massage chairs are fully adjustable for height and length, which makes for a VERY comfortable experience. Better yet, you can have both your hands AND feet done at the same time, with the aid of a small cushioned arm rest, so you don't need to move about.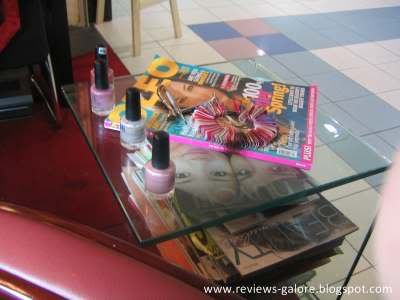 Plenty of magazines to read, regardless of your preference. I personally only read magazines like Cleo, MWW and Cosmopolitan, so it's good that there's a decent mix of relatively new English and Chinese magazines
(as opposed to the only-Chinese ones at certain salons)
…definitely a plus point in my book.
And so, after two hours of back massage
(to the point where I nearly fell asleep)
, I came out with shiny new nails…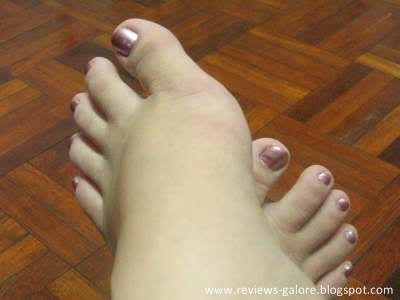 Brown-copperish shade on my toes…

…and a pretty pale pink on my fingers (not the colour I'd usually pick, but still, very pretty)
The salon uses Jessica products, which is probably not extremely well-known alongside brands such as OPI, but after a couple of days, the polish actually holds up quite well. Doesn't flake or peel like what you'd see with cheaper polishes, and from previous experience, doesn't stain my nails with that sickly yellow shade when I take off the polish.

However, be careful which manicurist you get if you decide to go there...there are only four girls working there, and one of them in particular is rather rough with her instruments. It's probably a wise decision to make a specific request – Ling is pretty good, and she can definitely keep you entertained while doing your nails.

Cost-wise, I bought a course during their previous 5 + 5 promotion, where if you bought 5 sets of manicure and pedicure, you get an additional 5 sets – 10 manicures and pedicures in total for the bargain price of RM400.

Now if you don't mind, I'm going to go back and stare at my nails… :)

Citibella Beauty Club & Atelier
Lot S24A, 1 Utama Shopping Centre,
1 Lebuh Bandar Utama,
47800 Petaling Jaya
Opening Hours: Monday to Sunday, 10am - 8pm


Rating: 3.5 / 5
Value: $$
Labels: nail products, promos