Boots Gorgeous Feet Invisible Anti-Rub Stick…
If you're anything like me, you probably place fashion over comfort (bad, I know…but sadly very true). And who hasn't gotten blisters from wearing uncomfortable shoes that chafe and rub against your heel?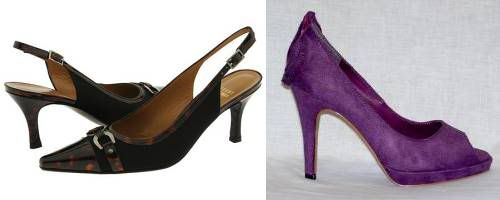 There are a whole lot of woes to cover when talking about shoes, but the biggest culprit for me when it comes to blisters are slingbacks and court shoes. Every time I get a new pair, I can pretty much count on not being able to walk much by the end of the day thanks to the strap rubbing along my heel…*ouch*…another problem is the strap on the slingback slipping off while I'm walking.

Not anymore…*big grin*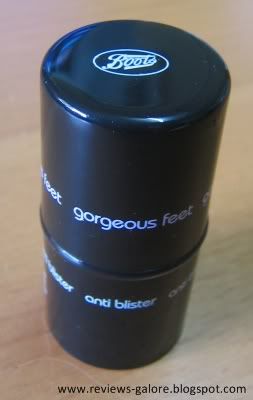 Description & Directions:
Boots Gorgeous Feet Invisible Anti-Rub Stick is the answer to chafing straps and shoes. The formula comes in a compact stick designed for easy application and won't leave a stain on your footwear. Just rub the stick along straps or back of shoes before wearing, and reapply as needed.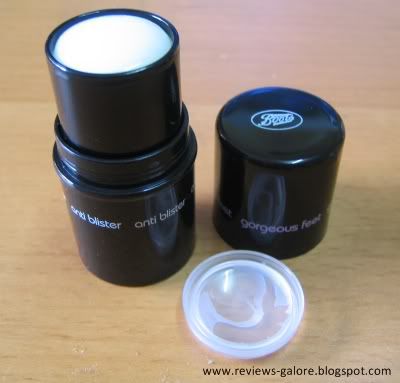 The Verdict:
This has been a godsend to me…all I have to do is rub a little bit along the strap (works great for sandals too!) and leave it for about 5 minutes before wearing it. This effectively gets rid of the friction you'd normally get with new shoes, and eases the 'blister-forming' burn.
The texture of this stick is thankfully NOT greasy – instead, it feels more like wax/ silicone in a tube, which is great. From experience, it may have to be applied a couple of times before the shoes get comfortable, particularly if they're brand new. The good thing is, this stick is small and discreet enough to be slipped into your bag for quick and easy relief if your shoes start chafing during your night out
(link your forefinger and thumb in a circle to get the circumference, and it's about 5-6cm in length)
I haven't seen these anywhere else other than London and Bangkok yet, but a number of similar products are cropping up locally. However, after trying a couple of them, I'd still have to go back to Boots as the others were rather clumpy and irritated my heels, and what's more got really slippery when wet. The last thing I want to be doing is performing balance acrobatics in the rain thanks to my shoes!! The texture of the Boots Anti-Rub stick is not affected by water, and is water-repellent to a certain extent.
One key thing to note though – if you want to use it, it has to be applied BEFORE you wear the shoe…this won't work once friction has started (since your heels would already be tender by then). Oh, and a tip? It works great for strappy shoes too – yeah, I'm talking about those straps that cut into the front of your feet near the toes!
Boots Gorgeous Feet Invisible Anti-Rub Stick retails at approximately £4.00 in the UK.

Rating: 4 / 5
Value: $$$

PS: I'll be in London end June on holiday, so if you want me to pick one up for you let me know quick! :)
Labels: footcare