The Body Shop Cream Eye Colour…
During the recent Body Shop sales, I decided to get a tube of their cream eye colour since my usual guy there said it was really good…and ended up with the
Body Shop Cream Eye Colour
in Mink.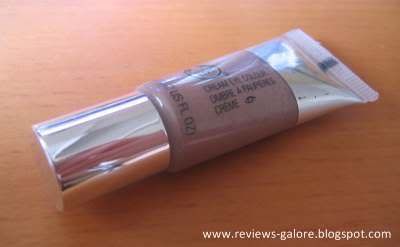 Description:
The Body Shop Cream Eye Colour provides satin soft colour in a variety of textures and finishes, with a wand for flawless application. Dermatologically and opthalmalogically tested. Also contains…
Marula Oil – an effective moisturiser that also helps to condition the skin over time.

Glycerin – helps improve softness and maximize hydration.

Light diffusing particles and pearl pigments – provides shimmer and sparkle which highlight the skin and help to disguise fine lines around the eye area.

Cucumber extract – cools and soothes the skin, particularly ideal for use around the delicate eye area or when the weather heats up!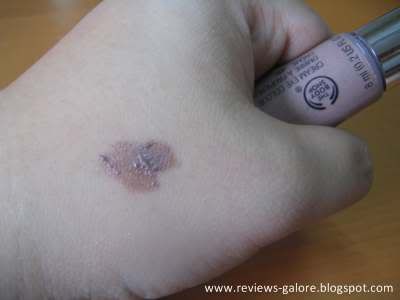 Directions:
Use the applicator wand to apply directly onto the eyelid. Blend and adjust colour coverage using a blender brush, or just tap with a fingertip.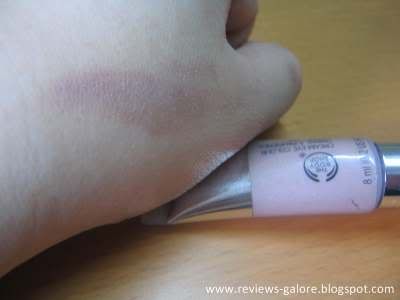 The Verdict:
I must admit, for the most part I bought this because it was so cheap – from the original price of RM35, it was marked down 50% PLUS another 10% for TBS members, bringing the price to a BARGAIN RM15.75. However, after trying it out, I'm quite pleasantly surprised.

I do have several of Body Shop's powder eyeshadows, and even had one of their cream eyeshadows quite some time back in a very pretty iridescent baby blue (it didn't come with a wand back then), and I must say, I'm quite happy with my collection so far. Their powder eyeshadows are not the most pigmented ones around, but still provide decent hues, and blend well.

As for their cream eyeshadow, I liked the blue one I had previously, but that one creased almost immediately. Then again, if I had known the tricks I've picked up over the years, that could have probably been prevented (what to do, I was really quite 'suaku' back then!)

This time around, it's a lot better – after evening out my skin tone with a light layer of foundation and my newfound MMU love, I prepped my lids with a bit of powder foundation, scooped a bit of the cream eye colour onto the back of my hand using the handy wand and dabbed it onto my eyelids, blending upwards.

The result was a natural 'wash' of colour. This is pretty enough to be worn on its own without having to add other colours for highlights or accents, since you can layer it. At its thinnest, it's almost translucent with just shimmer…and at its strongest, it gives a natural brown colour with a hint of peach undertones. Just dust over with some loose powder to set the eye colour, and I was good to go.

It lasted me for a good four hours, after which I had to swipe my finger over my eyelid to smooth out the crease that had formed. But otherwise, the hue slowly wore off during the day, so much so by the end of work I was left with just the faintest sheen. Not the best result you want from your eye colour, but at least it didn't look tacky like with some of the other ones I've tried. There's also a cooling effect when you apply it on your eyelids, probably due to the cucumber extract.



There are six shades available in the selection per the swatch above, but if I'm not mistaken, only three are available in Malaysia – Mink, Arctic Ivy and Blueberry. It's a pity, since I reckon the Starry Silver would be really nice for blending with other shades.

Would I get this again? If it was at RM15, yeah, why not? It's fun to play with. However, at the full price it's a bit out of my 'play cosmetic' range – I'd rather save my moola for something like Bloop instead.


The Body Shop Cream Eye Colour normally retails at RM35.00 and is available from Body Shop outlets nationwide.


Rating: 3 / 5
Value: $$$
Labels: makeup