What's with Crocs??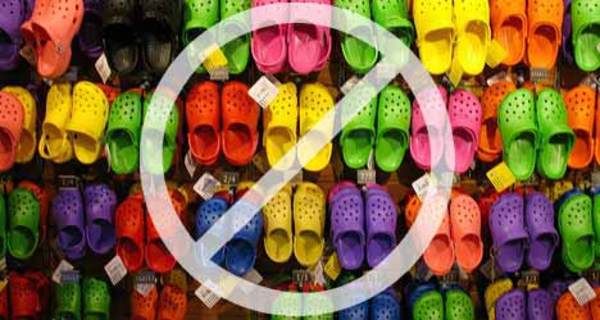 I can't stand it…it's everywhere, but Crocs have got to be the FUGLIEST shoes ever…I mean, Hush Puppies are comfy too!! Imagine paying through your nose for injection-mould slippers?? Not to mention there have been instances where kids have been injured on escalators because those soft slippers got stuck in the machinery.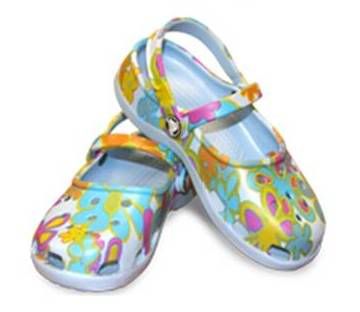 I pity the poor child wearing this…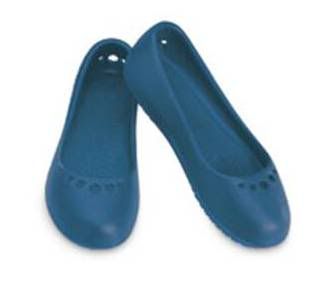 Rubber ballet slippers, anyone? Normally I love wearing ballet slippers, but this is just…NOT RIGHT…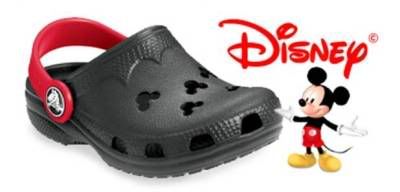 Even Mickey wants to jump on the rubber bandwagon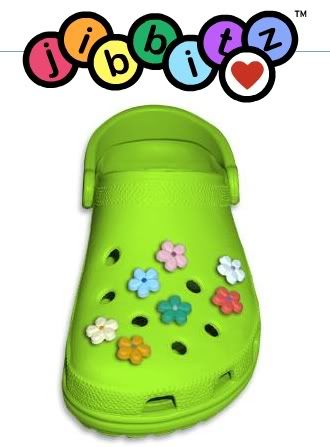 And just when you thought it couldn't get any WORSE…here come the Jibbitz...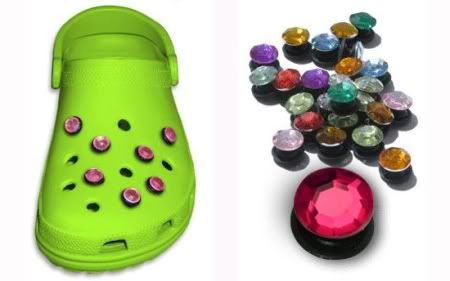 For goodness sakes, once you stick those darned things on every single hole, they'll probably cost you the same amount as ANOTHER pair of Crocs…
In terms of marketing, I cannot deny they've gotten the market going for their products, but otherwise the products are just…sold on the idea of hype.
Tine
has spoken before on the fallacies of seeing a perfectly presentable worker in the office in his work uniform / suit…
………
………
…and then right at his feet are a pair of super-bright yellow Crocs. Can you say 'Big Bird Alert'??
*shakes head*
What's the big deal with Crocs? Can someone please explain it to me?
Labels: tips n news