St.Ives® Blemish & Blackhead Control Apricot Scrub...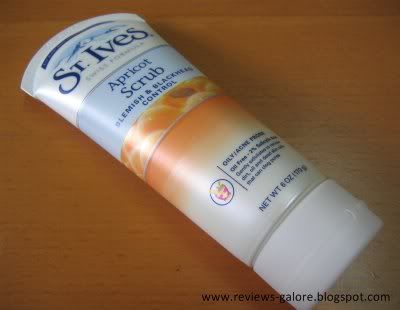 Description:
St.Ives® Blemish & Blackhead Control Apricot Scrub is specially created to keep skin visibly healthy all year long. 100% natural exfoliants and Salicylic Acid remove dirt, oil, and dead skin cells to fight blemishes and blackheads, revealing clearer looking skin. The hypo-allergenic formula also claims to remove unnecessary oil that could cause future blackheads/ blemishes.

Directions:
Moisten face, apply with wet fingertips and massage gently. Rinse well and pat dry.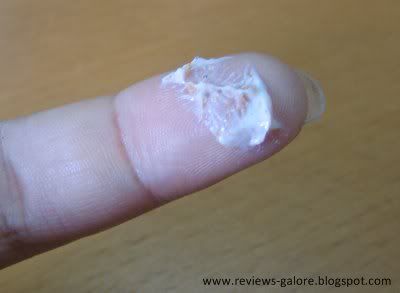 The Verdict:
I've been using this product for quite a long time now (when I think about it, it's been almost a decade…when I first tried it, a 6oz tube could go as low as RM12.00+ on sale!). The packaging used to be white with a blue flip-cap cover, but a recent revamp streamlined the design of the packaging for the St Ives line.

I prefer this version to their normal Apricot Scrub as the texture's slightly less coarse (Tip: you can actually use the normal Apricot Scrub as a fantastic leg/ foot scrub!). One point to note is that using this scrub once a day is plenty – any more, and you'll be scrubbing your face raw. That said, although the grains look coarse, it won't dry or scratch your skin with daily usage. The smell's quite fresh and mildly pleasant, although as far as its blemish control claim goes it's not very accurate.

This is a prime case of overhyped marketing…it's a good product on its own for smoothing out skin texture overall, but to say that it controls/ fights blemishes is a bit of a reach (it hasn't done anything to prevent FUTURE blemishes from appearing…*shrugs*). I don't like the way the marketing and claims are misleading, as a matter of principle.

All things considered, you can go for this is you want smooth skin but not if you already have blemishes or blackheads – this product won't help. St Ives should really think about the claims they make on their products.


St Ives Blemish & Blackhead Control Apricot Scrub retails for approximately RM18.00 in a 6oz tube. Available from any major retail outlet.


Rating: 3.5 / 5
Value: $$
Labels: bodycare, skincare, tips n news