Reviewed: Revlon Limited Edition Collection Mix & Mingle Lip Palette…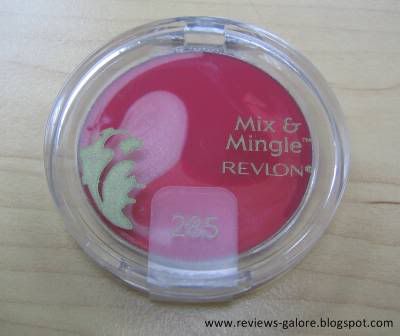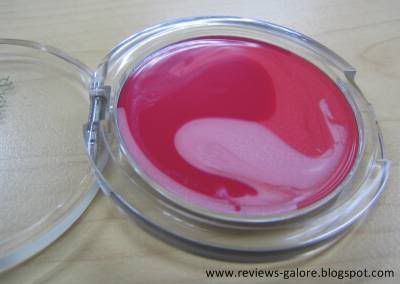 Description:
A creamy multi-tonal lip gloss that virtually melts upon application. Each palette contains a blend of three colorful shades, which can either be used individually, layered or blended together to create your own one-of-a-kind shade. Available in 6 delectable palettes.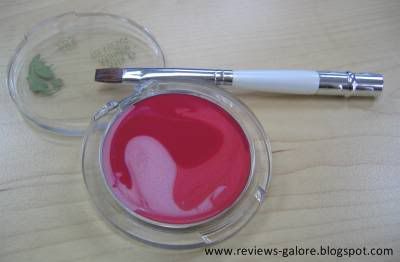 Directions:
Grab a lip brush (or just use your fingertip!) and go crazy…your limit is your mixing imagination.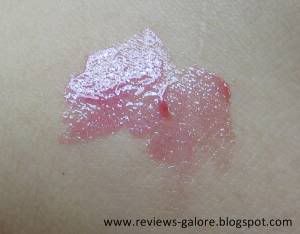 The Verdict:
The first thing I noticed about this is that it doesn't come with a lip brush which was a bit disappointing, but not a big issue (a fingertip is a good alternative). I started out with a light mixture of the red and pink (above), which ended up looking like a shiny pale welt on my skin. In case you were wondering, the back of my hand actually makes an ideal mixing palette. :) After adding more red and peach, I ended up with the result you see below…me likey!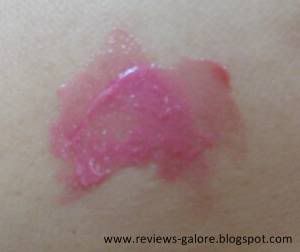 I think the safest thing is to start with a small blend of each colour, then gradually add on until you reach your desired shade. Each colour worn separately is a nice hue in its own right, and if you mix all three colours evenly, you end up with a glossy raspberry-ish shade (it's even got a hint of a berry-ish taste and fragrance as well!).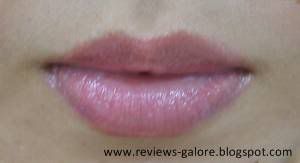 Personally, I'd prefer it to be a tad bit stickier (the stickier the gloss, the longer it'll last – don't expect it to last through dinner) but regardless, it's a really nice option if you're looking for a delicate wash of colour on your lips (above - sorry for the blurry photo, taken DIY). Perfect as a gift (visually very enticing), and I'd probably buy this in other shades as well (if only they were available here!)

Bottom line? I like this product…it's a shame it's not available in Malaysia, but I believe they have it in Australia (right Tine?) If you guys want to get your hands on this, drop me a comment or mail, and if enough people respond we should be able to work something out. :D


Rating: 4.5 / 5
Value: $$
Labels: makeup