Omitsu Koshi @ Damansara Jaya…
For those of you looking for some decent Japanese food this weekend, head on over to Damansara Jaya to this little establishment called Omitsu Koshi.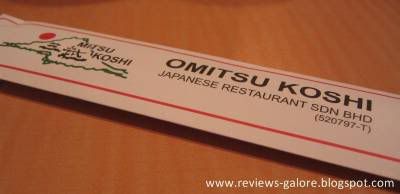 This is one eatery where looks can be deceiving. From the outside, it may seem as if the place is rather suspect, but once you get inside, it's really quite decent…warning though, it can get quite cramped in there, especially at full capacity since the walkways are quite narrow.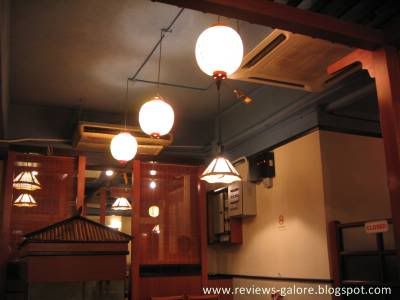 We started off with some appetizers first…where else can you get these kind of prices?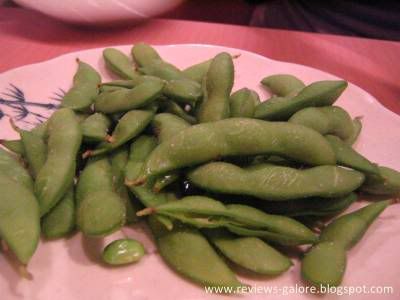 Edamame
–
RM6
(picture not accurate representation of portion as we dug in before remembering to take a photo!)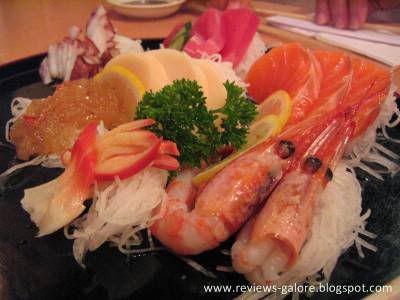 Sashimi Take – RM35 (blue fin, butter fish, nor salmon, octopus, jelly fish, shell hen clam and sweet prawn…personally I don't like the clams and prawns, so we usually request for it to be replaced with octopus…mmm…tako!) Their raw seafood is delivered a couple of times a week, which can be seen in the succulence and taste of the slices. Some places freeze their raw fish to make it last longer, but after a couple of days, the fish starts to lose its texture and goes limp when you pick it up, not to mention it'll have a really strong fishy smell…not good.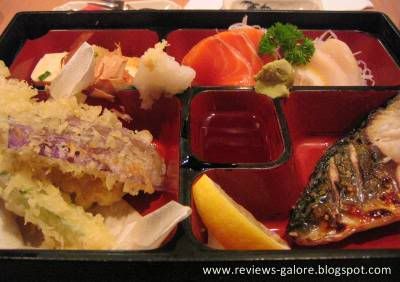 For my main course, I had the Sushi Bento set @ RM26, and requested for the sushi (raw fish with rice) to be substituted for sashimi (only raw fish) instead. The staff here are quite accommodating with special requests, which is really good. The set comes with what you see in the picture (tempura, grilled fish, tofu and sashimi), rice, chawan mushi, miso soup and fruit (typically watermelon or honeydew). The portions are quite generous, I could have just the set alone and still be stuffed afterwards!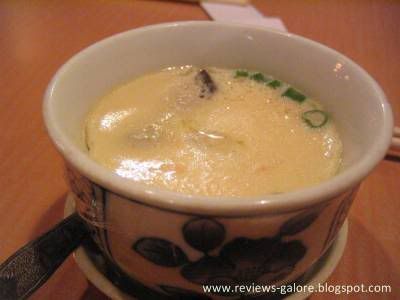 Their chawan mushi (steamed egg custard) is one of the better ones I've come across (if you want to order it separately, I believe it's about RM5). The steamed egg is smooth and delicately seasoned…I usually eat chawan mushi on its own (without adding any soy sauce) in order to get the full flavor, and this one is just right. Note: If you see me having to add soy sauce to my chawan mushi, that's a really bad sign… :D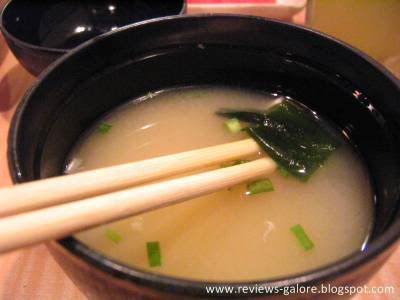 Miso soup is a staple of any Japanese meal, and the soup served here in particular is quite hearty – they put in quite large pieces of seaweed (which I love!). The only thing you have to beware of with this is that sometimes the chef gets a bit overzealous with the miso paste and doesn't completely dissolve it, so you get a grainy aftertaste.

All in all for Japanese, this place has a decent price and quality to match. With raw foodstuff, any place that's selling cheap stuff should be avoided like the plague. As my dad likes to say – "You pay peanuts, you get monkeys." Want to eat that RM1.00 heaped plate of salmon sashimi? I'd advise you to have your doctor on standby before you do…raw food has to come at a certain premium due to the preparation and transportation costs, but as far as this restaurant goes, they've managed to keep their margin to a manageable level without compromising on the quality. Have a go and check it out… :)


Omitsu Koshi
No 17 & 19, Jalan SS 22/23
Damansara Jaya
47400 Petaling Jaya, Selangor
Tel: 03-7722 2779


Rating: 4 / 5
Value: $$$
Labels: food