Loving my new sandals!
Just got back from a night out with friends, and I lurrrrvvee my new sandals…they held up pretty well, none of the blisters and pinching as you'd normally experience with new footwear...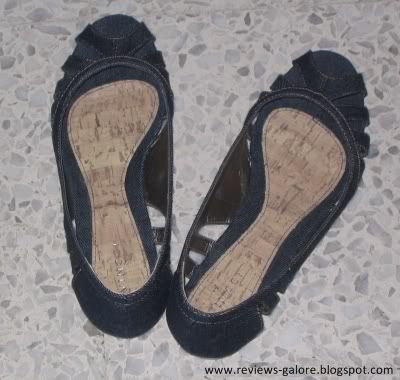 I think the 'vintage' look floored me when I saw it – there's just something about denim and cork that looks and feels very '60s'…or maybe it's just me. Either way, the design's quite eye-catching as well.

They're from the current lineup at Vincci (I think I got them from the Jusco Maluri outlet about a month back)…and cost less than RM50 (if you have a HSBC credit card, you get an additional 10% off). The cutting for this one is a bit narrow though, so you may have to go up one size if you have broad feet like mine.
Labels: shoes