Lish Earrings…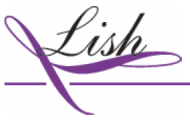 Lish, for those of you that haven't heard the name yet, is a homegrown jewelry brand…uhuh, it's done by a Malaysian, and has something that's right for everyone – from everyday wear to fancy events. The collection is really enough to satisfy any jewelry connoisseur. Have a look at her April catalogue, and you'll see what I mean:


Soiree – dressing up for that afternoon tea soiree…pink hat charm with luscious crystals dangling on sterling silver chains. Longest drop measures: 9.5cm [RM109]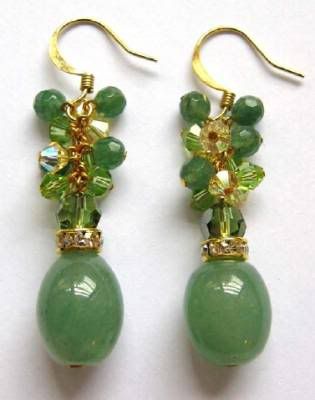 Jade Express – in a glance, she catches your attention. Cluster of aventurine and Swarovski crystals crowd over an aventurine drop. Longest drop measures: 4.5cm [RM99]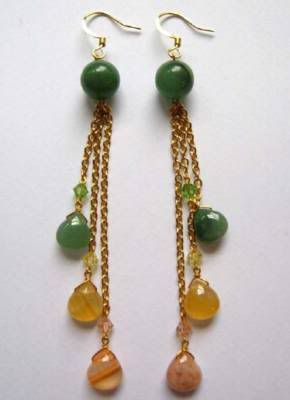 Jadling – don't be jaded, show him what you're made of. Aventurine with dangling drops of multi-coloured briolette agate & carnelian. Longest drop measures: 9.75cm [RM89]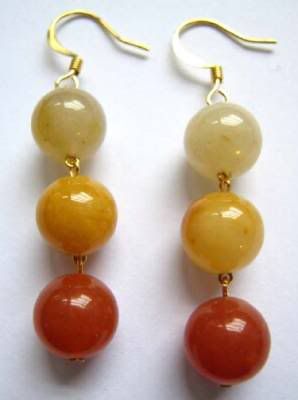 Jaydene – she was straight to point with her wants and needs. Shades of round carnelian beads in classic drops. Longest drop measures: 5.5cm [RM69]


"The Grecian" Collection
This collection features the bright blue coloured stone, turquoise, which is as unadulterated as the landscape of the Greek islands. Matched with spots of Swarovski crystals, these pieces are all must--haves.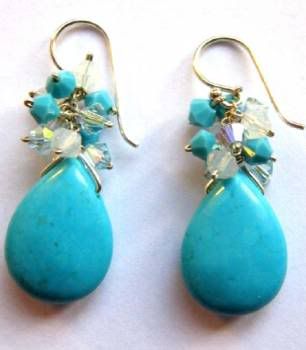 Santorini – small circular archipelago of volcanic islands in southern Aegean Sea. Turquoise briolette with matching and opal coloured Swarovski crystals. Longest drop measures: 3.5cm [RM109]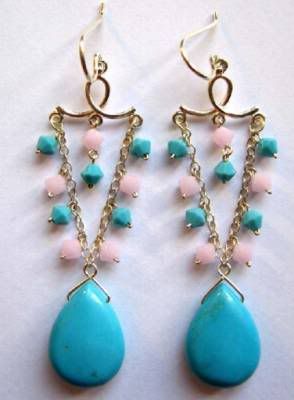 Airlea – Greek for 'ethereal'. Smooth briolette turquoise is gallantly held at end of sterling silver chains dripping with rose and matching turquoise Swarovski crystals. Longest drop measures: 6.5cm [RM109]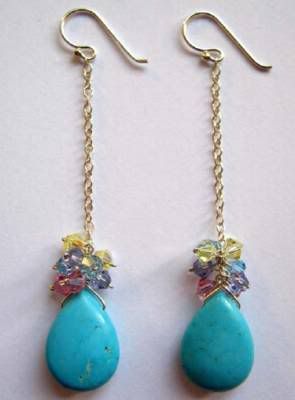 Drops of Riviera – the Greek Riviera, that is! Heaven on a beach. Turquoise briolette with Swarovski crystal clusters on sterling silver chain. Longest drop measures: 6.75cm [RM109]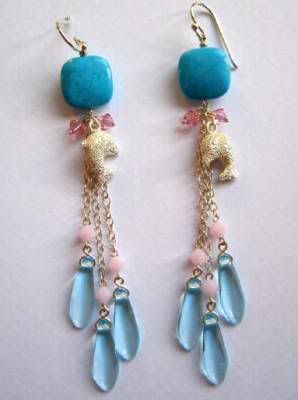 Delphis – Greek for the beautiful mammal, dolphin. Smooth turquoise square dripping sterling silver dolphin charm and Czech glass dagger beads dangling on sterling silver chains. Longest drop measures: 9cm [RM119]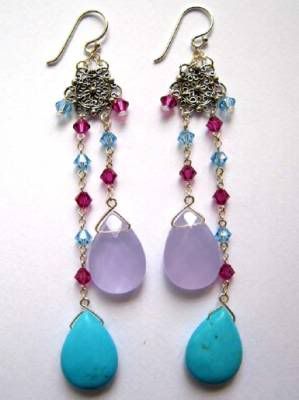 Mykonos – cosmopolitan and exciting, yet picturesque. Turquoise briolette drop teams with blue glass faceted drop hang by Swarovski crystals from filigree floral charm. Longest drop measures: 9cm [RM119]


My personal favourites would have to be the 'Drops of Riviera', 'Santorini' and 'Delphis'…and if any of you wanna get me a nice present, don't hesitate! *winks*


Lish is available at:
Beatrice Looi @ Bangsar Village II
Intoxi-Kate @ Bangsar Shopping Centre
Labels: promos, tips n news