Crabtree & Evelyn Naturals In-Shower Moisturiser: Olive, Avocado & Basil
I was just SO disappointed with this one...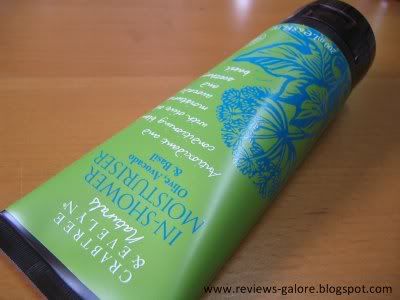 Description:
Supplies moisture for soft supple skin all day. Does not contain parabens, mineral oil, sodium lauryl sulphate, propylene glycol or synthetic dyes.

Directions:
After cleansing, spread evenly from neck to toes. Rinse lightly and pat dry.


The Verdict:
Despite being a firm Crabtree & Evelyn fan, I can't find anything to like about this product. First thing is when you open it up, it smells rather herby and a bit like a crayon (you know, that paraffin-oil-like smell…is there a word for it?). I'd expect this smell from old lipsticks and creams, but a brand new product?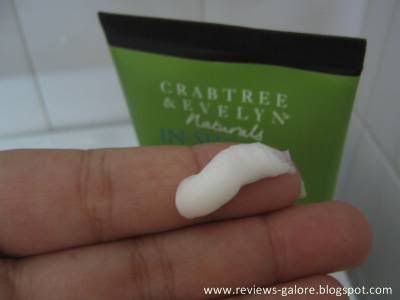 Another thing is that it's rather thick and slippery to apply properly in the shower. When your hands are dry, it's not a problem, but it's meant to be applied AFTER your shower. The last thing I want to be doing in the shower is slipping and cracking my neck, or needing experience in yoga to be able to twist and contort to apply the stuff evenly. Being so thick, it's also almost impossible to squeeze out the stuff from the tube with just one hand, which makes for a seriously messy experience and a gunked-up tube afterwards (not to mention the amount of cream you waste spread all over the tube instead of yourself!).

When I thought it couldn't get any worse, I found that I had to use quite a lot of it for just one application – after just four uses, literally one third of the tube is gone. It would be fine if it cost less, but at RM80 for just 12+ uses (based on the current usage rate), that's just WRONG.

Safe to say, I won't be getting this ever again. Crabtree & Evelyn usually have some really nice products, but this isn't one of them. It was just really disappointing…and a very expensive disappointment at that!


The Naturals In-Shower Moisturiser retails at RM80 for a 200ml tube and can be gotten from any Crabtree & Evelyn outlet.


Rating: 0.5 / 5
Value: 0 (and this is the first time I've ever put a ZERO for a product, so you can imagine...)
Labels: bodycare