Yu Kee Bak Kut Teh...
In Subang Jaya's SS14 area, there's this small shoplot tucked away behind a big tree that sells really good bak kut teh. Let's just say if it wasn't up to par, I wouldn't have been patronizing it for the past 10 years (and yes, it's been that long)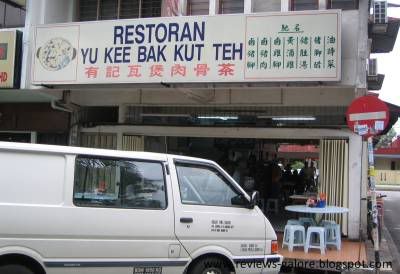 Yu Kee BKT Restaurant is one of the more popular BKT outlets in Subang, thanks to its prime cuts of meat and generous portions. It's not unheard of to order conservatively, and still end up with too much food…*grins*

My personal #1 reason for coming back here? Every pot is delivered piping hot to the table, and better yet, they're not stingy with the 'golden needle' mushrooms (also known as straw mushrooms or 'kum jum koo') – if you ask me, BKT doesn't taste the same without it! The soup's also not too herby, resulting in countless requests of extra soup (which is free, btw)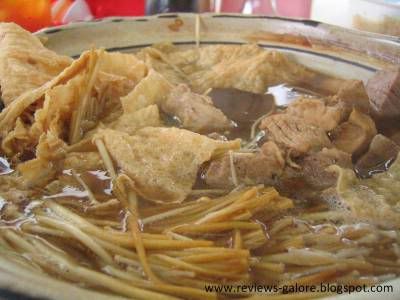 They also do a mean assam veg (it's similar to 'chap choy') with plenty of chicken feet and tua chai to sink your teeth into. The day's supply is pre-made, so you may have to ask them to warm it up if it's not hot enough.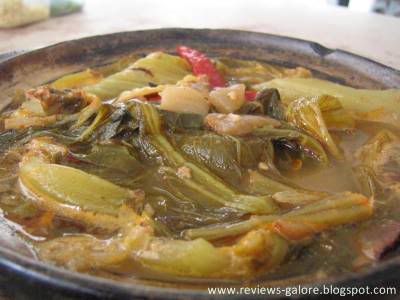 And how could you possibly have BKT without 'oil fried ghost' (yao char kway)?!? Heehee…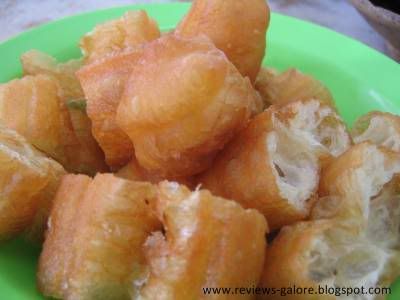 Other dishes to try – the lou chee yuk (pork stew), sang choy and chee keok (pig's trotter).


** Expect to pay about RM10-15 per head at this restaurant. I paid RM29.50 for 2 people, which included everything you see in this post plus drinks.

Yu Kee Bak Kut Teh Restaurant
54A, Jalan SS14/2,
47500 Subang Jaya

Opening Hours: 8.00am – 11.00pm
Cash Terms only


Rating: 4.5 / 5
Value: $$$
Labels: food