Who wants the pure taste adventure?
I was hoping to be first, but
Paris
beat me to it…lookie what I got in the mail last night: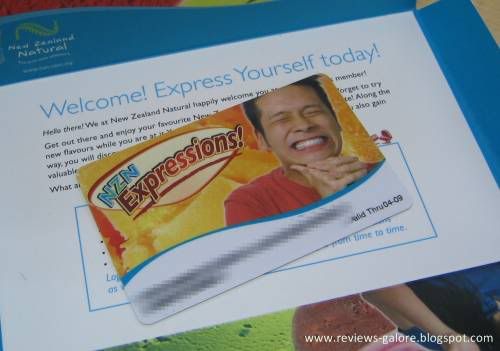 It's the new New Zealand Natural Expressions member card, which comes with plenty of discounts and benefits…
10% discount on all regular-priced items

5 Expressions points for every ringgit spent, which is redeemable on the next purchase

Additional rebates on the 30th of every month (obviously February is not included!)

Other promotional offers
Of course, this is besides the fact that NZN already has an ongoing "30% off on the 30th" promotion at all their outlets. So do go and check out any of the NZN outlets for more info on how to score your very own card!

Personally, I love their Rum & Raisin, Mint Choc Kisses and Fruits of the Forest…but the rest aren't half bad either... :)

PS: By the way, the 30th is just two days away (Sunday)…heehee…and the title? It's their tagline, of course!