Lemon Garden Café @ Shangri-La KL...
While I'm on the topic of food, during the public holiday last week I went to Shang for lunch with a colleague…the hotel itself holds some pretty unique memories for us, so what better way to 'celebrate' than at the Lemon Garden Café. They do have a decent spread of buffet selections, which should appease a finicky palate.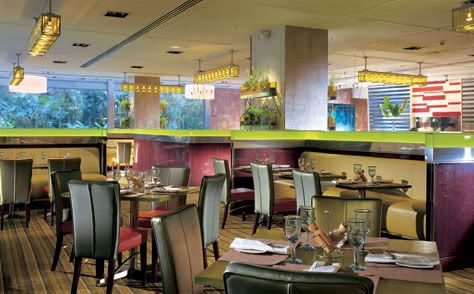 The Lemon Garden Café @ Shangri-La KL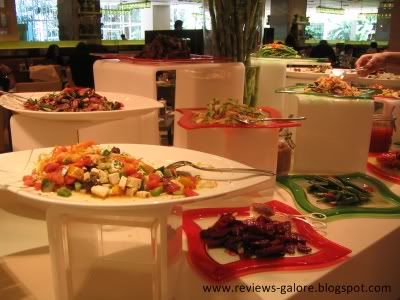 Salad station – plenty of healthy and not-so-healthy choices to get your greens…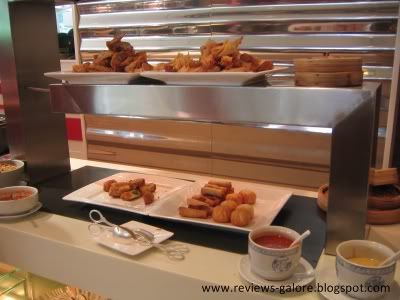 Chinese cuisine at its 'Hong Kong' style best…they even have 'dim sum'…
The sushi bar, where I spent most of my time…salmon, tuna, octopus, oysters…what's your eating style? With lemon, wasabi, soy sauce or Tabasco?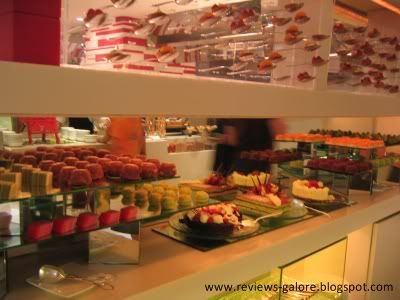 This is the pinnacle of my judgment at any establishment…DESSERTS!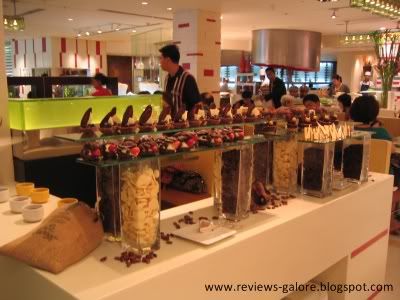 Any outlet that has an entire section dedicated to chocolate can't be all that bad…can it?

They also have counters where you can have Chinese noodles made to order, Indian curries and roti canai, and roast beef with duck confit and appetizers. Having been there a couple of times, these are the 'must-try' items in my book…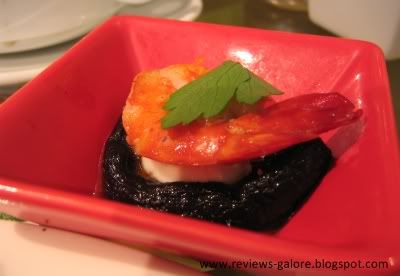 Cooked prawn with cream cheese on a braised mushroom appetizer

We had the spaghetti made to order (try a mix of tomato and cream sauce) and chicken porridge – both are exceptionally good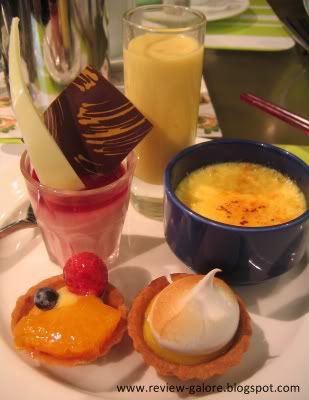 My favourite – the desserts…in clockwise order from top, mango lassi with sago, crème brulee, meringue tart, mandarin raspberry blueberry custard tartlet, raspberry mousse-cream with berry reduction on top garnished with white and milk chocolate shapes.

Their crème brulee is good when its thoroughly chilled and the sugar topping flambé-d just before you take it, so do ask for a fresh one if necessary. Mango lassi with sago…mixed decision – I liked it while my colleague said it was too tart, so it's up to individual taste.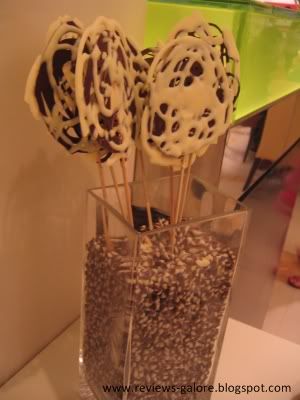 If you want the very basics, this is something new at the café – chocolate 'lollipops' anyone? :D They're swirled in white and milk chocolate, so be warned that it's SUPER SWEET. The lollipops are stuck in a vase full of swirled white and milk chocolate chips as well, so if you want a serious sugar-endorphin-chocolate high, go for it!
For the price, it's not too bad but most of the foods are delicacies that can be prepared elsewhere, so the ambience and presentation is what you're really paying for. Of course, if you happen to be able to eat your weight in sushi, roast beef and oysters, then there's nothing stopping you from going there the next time you're in town.
Lunch at Lemon Garden Café @ Shangri-La is RM72.00++ per head and is available on weekdays only from 12.00-2.30pm.

Rating: 3.5 / 5
Value: $
(if they took away the sushi bar, you would have to eat a LOT more to get your money's worth)
Labels: food