Boots Baby Oil Gel...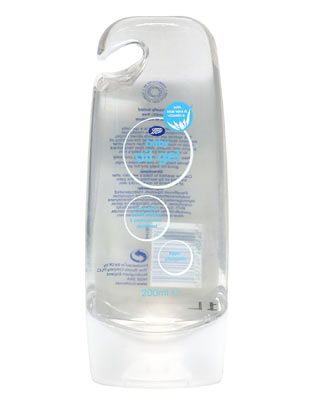 Many of us have used baby oil at one time or another for a variety of uses. I don't know about you, but it's sometimes rather tricky negotiating the use of baby oil, especially when it just goes all over the place and the bottle drips. I just discovered a new product that's on the market – baby oil GEL, specifically the one from Boots.

Description:
Boots baby oil gel is a specially formulated intensive moisturiser. Boots' Baby Oil Gel has a water-free formulation without any preservatives to irritate your skin. The new gel format allows simple, no-mess application and sinks easily into the skin leaving behind a long-lasting protective layer. Its convenient no-mess formulation makes Boots' Baby Oil Gel quick and easy to apply.

Applied to wet skin, the unique gel format locks in 10 times more moisture than many other lotions and creams, leaving your skin feeling soft and comfortable throughout the day. This clinically proven mild and gentle formula is allergy and dermatologist-tested, and has various applications and benefits for both baby and you.

For baby:
Helps seal in moisture

Soothes chafed skin

Removes cradle cap
For you:
Locks in up to ten times more moisture on wet skin than an ordinary lotion can on dry skin

Soothes and relieves dry, rough patches

Leaves skin glowing and baby soft

Can be used as a shaving cream alternative

Directions:
Use this oil gel for a gentle massage, after a bath, or for any time you want to help seal in moisture and refresh dry skin.


The Verdict:
I like the mess-free aspect of the oil gel, and it's definitely come in very handy as a shaving cream alternative, but that's about as far as it goes. It's simply just…too oily. The gel remains on your skin for a very long time afterwards, making it difficult to do anything – and if you happen to apply it before bed, please say a prayer for your sheets as oil stains are almost impossible to remove in its entirety.

The other redeeming aspect is that it really does do what it claims. If you can wait for the gel to be absorbed into your skin, rest assured your skin WILL be as smooth as a baby's bottom...that is, IF you can wait. The price is nothing to be shouted about as it's the equivalent of RM10 for a 200ml bottle. As for me, I find it useful enough when I'm in dire need of moisture, and it's pretty good for a massage where you don't want to spill oil all over the place.

This is going to remain as my shaving cream alternative. Unless of course, I had more massages…


Boot's Baby Oil Gel comes in 200ml bottles, and is available at all Boots outlets.


Rating: 2.5 / 5
Value: $
Labels: bodycare