The Body Shop 2008 National Make-up Competition...
Just got an invitation to The Body Shop's 2008 National Make-up Competition in the mail – should be interesting as they haven't done an event similar to this before (or maybe I just haven't heard about it in the news)…anyhow, I'm actually allowed to bring a couple of friends along on my invite – one's already said yes, so still got space for one more…anyone?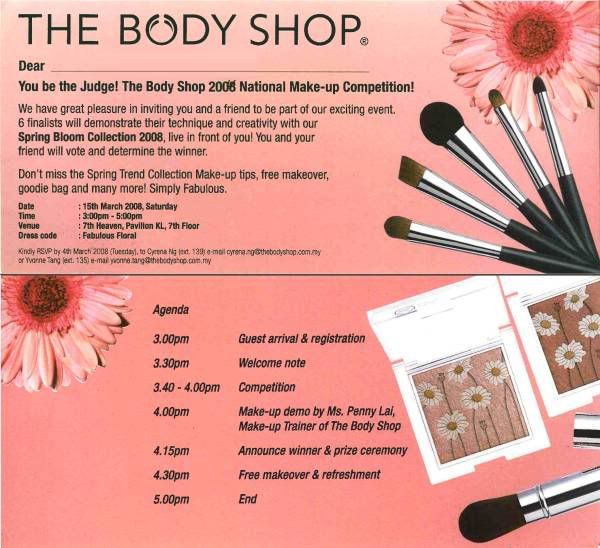 Will give you guys an update after the show… :D Looking forward to it - makeup demos and tips, goodie bags (translated: more products to try!)...what's not to like?