Bargain Finds...
I found some real pretty finds today during my time out… :D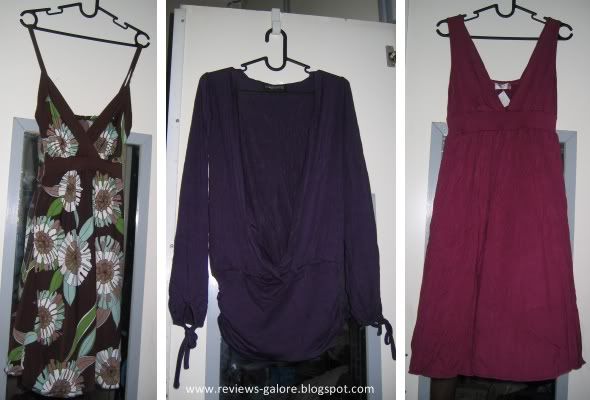 From left to right:

#1 – A brown dress with green flower motifs. The ribbon below the bust ties around the back. Bought this at the Thai Fest mentioned in my previous posts for a bargain RM25.00

#2 – Dark blue open front jersey top (and yes, I'll have to wear a tube inside!) from Cats Whiskers @ RM69.00 **

#3 – Purple dress empire line dress from Cats Whiskers @ RM79.00 **


** And here comes the real bargain – Cats Whiskers is currently having a 50% - 70% off sale on ALL their items (except new arrivals), so #2 and #3 cost me a TOTAL of RM74.00!
To sum it up? I got almost three new outfits for less than RM100.00…how about that?

Ahhhh…I love bargains…
Labels: bargains