The BEST satay in town…
A friend recommended this place to me recently, and I finally found some time to go visit the place last weekend. It's tucked away in a corner in the Jalan Peel-Carrefour-Queen's Park area, right next to the traffic lights.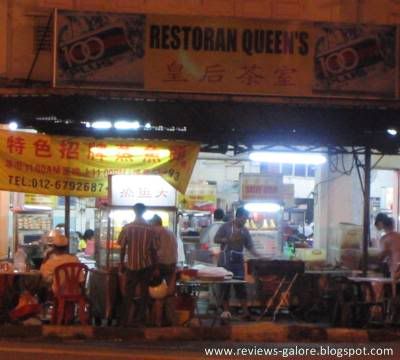 Restoran Queens is usually frequented by the locals and anyone just looking for some good food.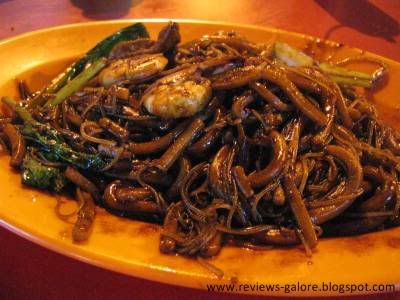 I'd recommend you visit the place in the evening as they also have 'dai chow' available to do Hokkien Mee, noodles and rice. The Hokkien Mee is pretty good, not too oily for those watching their diets. The only bad thing is they don't have the 'fried pork lard' bits.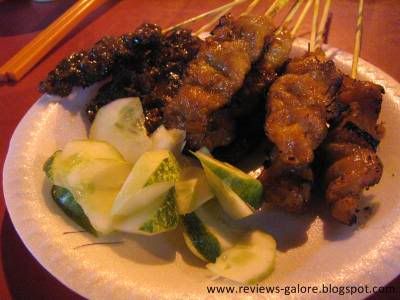 This is the real feature of the place – satay! I tried both the Beef and Chicken satay, and it's simply amazing. The meat literally juices itself when you bite into it…in fact, you barely need the sauce to dip it in (unlike the Kajang Satay ones where the sauce is the main feature). And the size of the sticks! The picture above is taken in real-size – NOT magnified ya…what better value can you get at RM0.50 per stick??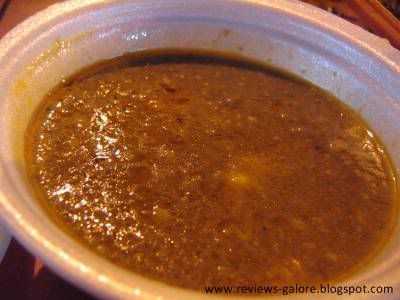 The sauce is nothing spectacular, only serves to enhance the already-mouth watering flavour of the satay sticks.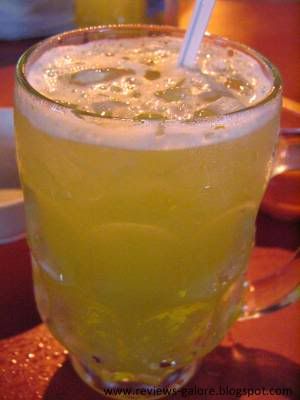 While you're there, wash down your meal with a glass of ice-cold fresh sugar cane (RM1.50 per glass). And no, you don't need to worry about the storage conditions of the sugarcane, this store houses its sugarcane supply in buckets OFF the floor.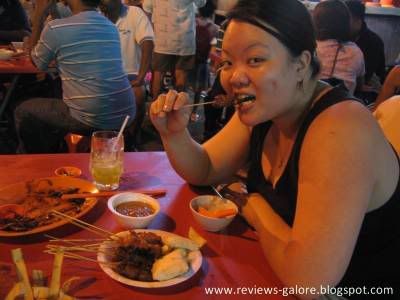 I haven't gotten any ill-effects from eating here yet, so even though the place looks a little dingy, don't knock it until you've tried it. Apparently the grilled chicken wings are superb as well – didn't get to try them, although I noticed a lot of people ordering it. Next time…


Specialties: Beef & Chicken Satay, Hokkien Mee, Grilled Chicken Wings

Prices:
- Satay @ RM0.50 per stick
- Hokkien Mee @ RM6.00 for one person's portion
- Sugar Cane water @ RM1.50 per glass

Restoran Queens
Jalan Peel
(directly opposite Carrefour and diagonally opposite Queen's Park)

Opening hours: 5.30pm onwards (while stocks last!)


Rating: 4 / 5
Value: $$$
Labels: food