Famous Seremban Favourites...
Hands up if you're from Seremban and love Seremban food!

If you've ever gone driving around the Aman Suria / Sunway Mas area, you may have come across the 'Famous Seremban Favourites' restaurant. The place is owned by Bill Khoon, who claims to have the best charsiew (barbecued pork) in town.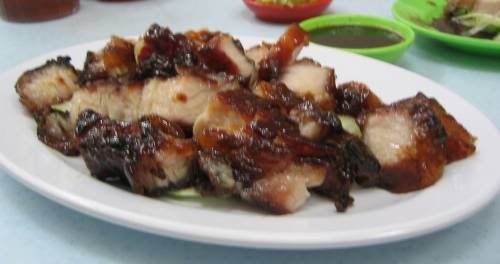 And guess what? You'll HAVE to agree. His charsiew is SO good, it sells out by 3pm every single day. Bill's got customers that come from as far as Bangi and Shah Alam just to get a couple of pieces of the succulent 'melt-in-your-mouth' pork. With two whole rows of charsiew strips each day, you'd think there would be some left over, but nope…you'll just have to book WAY early to reserve, or just try your luck.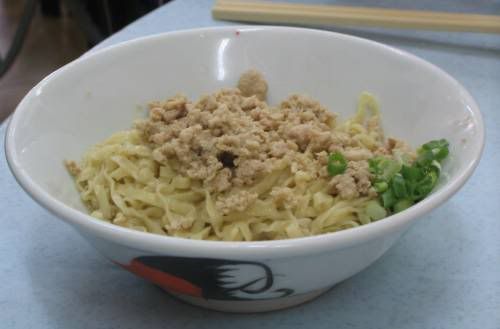 His Hakka Mee is also excellent, with moist noodles and tenderly sautéed mince. If you can't quite make up your mind, just ask Bill for his recommendation. You can't go wrong!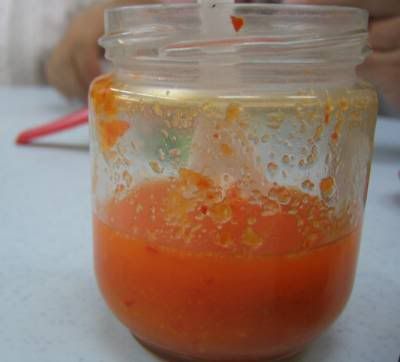 If you need further convincing, his chilli is also self-made, and packs quite a punch…just thinking of it is making me drool again…I wonder if he has plans to market "Bill's Chilli – Kao Kao" (after Lingam's chili sauce)…he'd make a killing out of it.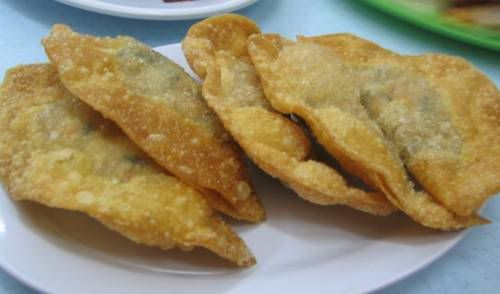 His other specialties include the deep fried sui kao…
…deep fried wantan and siew yuk (roast pork belly).

All I can tell you is, the day he starts making 'ngau lum fun' (beef noodles), I'll literally be eating there every day!! (and I'd still be within budget!)

Specialties: Famous KL Char Siew, Hakka Mee, Wan Tan Mee, Yau Yee Mi Fun, Fishballs, Meatballs

Famous Seremban Favourites Restaurant
No. 80-1 (Ground Floor), Jalan PJU 1/3B,
Sunway Mas Commercial Centre,
47301 Petaling Jaya
Tel: 017-279 8582 (look for Bill Khoon)

Opening hours: 7.30am – 4.30pm daily (closed on Tuesdays)


Rating: 4.5 / 5
Value: $$$
Labels: food