'Pucker Up' Moisture Gloss...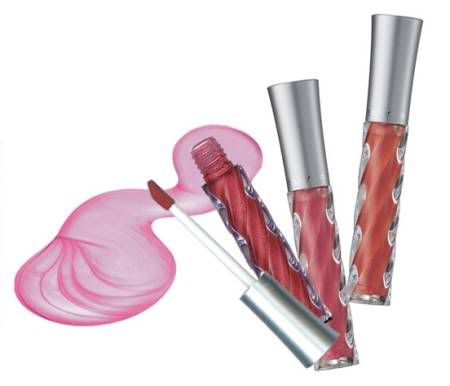 Paris
has started yet another tag for products under RM10, which I thought was probably more suited for my reviews blog. Hmm…I can think of quite a few items, actually. However, I'll stick to just one from the brand Silkygirl for now, which is their Moisture Gloss. Lovely texture and looks simply brilliant on lips…comes in a nice 'crystal-looking' tube as well. Add that on to the fact that it's enriched with Aloe Vera extract, which is what sold me on this product. (apart from the RM9.90 price tag, of course!) Comes in 10 shades plus a clear gloss to jazz up your boring matt lippies. They're having a sale in a couple of weeks too (I'll post up something about that separately!), so it'll go even cheaper then – best time to stock up!
~ Start Copy ~
Name something you have bought that was worth every penny you spent, and add it to the list below. Feel free to spice it up with a photo or two. The catch is that the amount must not exceed 10 units in whatever currency you are using.
e.g. If you shop in Malaysia, list down something good you've bought for RM10 or less. If you shop in US, list down something you've purchased for US$10 or less.
1. Gorgeous ethnic earrings from Beadszone (3 pairs for RM10) -
Kaki Shopping
2. Excellent black eyeshadow by Milani Cosmetics -
All about Shopping!
3. 'Pucker Up' Moisture Gloss by Silkygirl –
Beetrice's Reviews
~ End Copy ~
I'd like to know how these other shopping girls fare in the budget department so, here's on to you:
•
Simple Things
•
u.t.t.e.r.l.y.b.u.t.t.e.r.f.l.y.z.
•
Powderpuff mae