Paddington's House of Pancakes @ The Curve...
When you hear the word pancakes, what do you think of? The usual stacks with maple syrup? Well,
Paddington's House of Pancakes
will definitely turn your perceptions of what pancakes should be upside down.
I was at their outlet at The Curve recently (believe it or not, I have NOT been there yet?) and I was very pleasantly surprised. Although the air-conditioning was a bit insufficient (it was rather balmy even though there weren't many people around).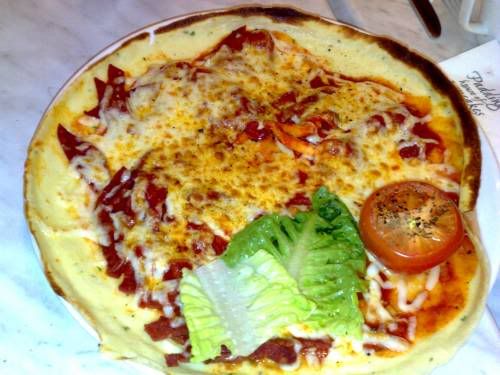 I tried the Amsterdam pannekoek, which looks a lot like a huge pizza. A LOT of cheese on this one.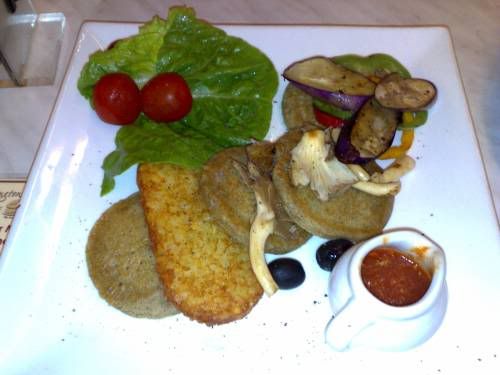 I can't remember what this dish was called, but the tomato-based sauce made an excellent complement to the hash browns, blinis (wheat pancakes) and grilled vegetables.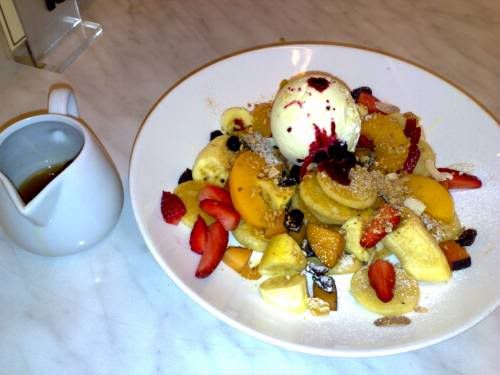 The best part – DESSERT. Let me start by saying you HAVE to try the Treasure Box. It's a mix of dollar pancakes, strawberries, bananas, blueberries, peaches, plums, slivered almonds and finely chopped nuts – topped off with a big scoop of ice cream, dusted with powdered sugar and served with a pitcher of maple syrup. The only downside to having this dish is that you'd probably have consumed your entire week's worth of calories in one sitting.

Oh, and just so you know: If you spend over RM50 in one receipt (before tax yea?) you get an American stack complimentary…I just happened to see it in one of the brochures. The bad part is that the help don't mention it to you, so you'll have to ASK for it.

Overall, it's a fantastic place for meals, dessert or if you're just looking for somewhere for a night snack after that late movie (they've got brilliant Late-Night Suppers every Sun-Thurs night starting from RM9.00++). Go check it out…you won't be dissapointed with the food, that's for sure.

Paddington House of Pancakes
Unit 142, 1st Floor, The Curve,
Mutiara Damansara

Rating: 4.5 / 5
Value: $$
Labels: food