I love bags, but this is ridiculous...
I don't know about you, but ever since hitting the 'mid-twenties', I'm getting ever more aware of the dark bags forming under my eyes. Bad enough that we have to worry about wrinkles…now this. And I definitely don't want to end up looking like this when I'm older.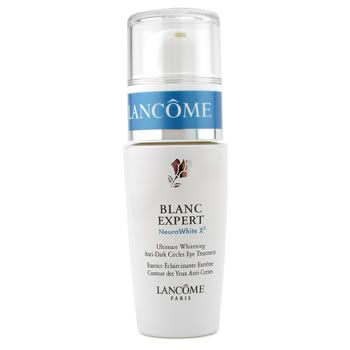 The description of the product reads: A unique eye care product made from the latest whitening technology for Asians. Helps control the formation of brown spots & reduces its intensity, visibly minimizing & lightening dark circles under the eye area. Provides comfort & calming to the delicate eye area.

The instructions are easy enough – Use twice daily, AM and PM. With ring finger, apply to entire eye area with a gentle, patting motion.


The salesgirl said to continue applying it for at least 2 weeks to start seeing a difference, but so far, I've noticed some improvement in the area. Will let you guys know how it goes after the two weeks are up.
Labels: eyecare